Premier League: Jermain Defoe targets a place in England World Cup squad
Jermain Defoe hopes his move to MLS with Toronto can help him win a place in England's World Cup squad.
Last Updated: 22/03/14 8:35am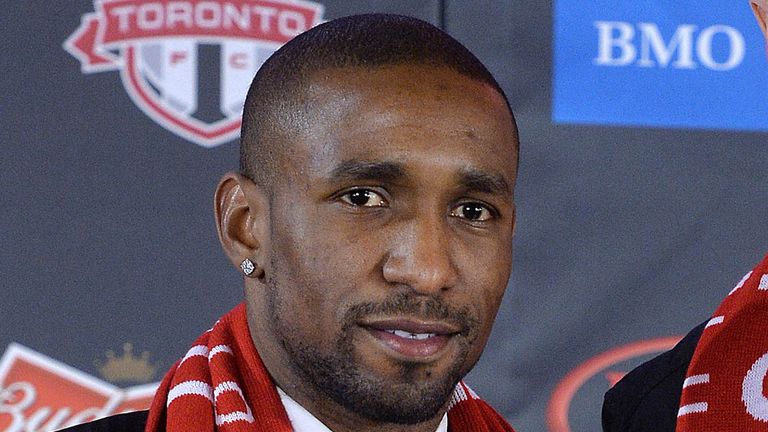 Defoe left Tottenham to play under former Spurs defender Ryan Nelsen in Ontario and marked his debut with two goals against the Seattle Sounders.
"(United States midfielder) Michael Bradley took the same decision," said Defoe. "He was at Roma but he wasn't playing much and he wants to play.
"At the end of the day you need to be playing regularly and playing well to get into a World Cup squad. You can't be at a club where you're not playing.
"Playing for a big club like Tottenham for all those years - nine years in total - is something I'm proud of but in life opportunities come along that you sometimes have to seize. This is a fresh start for me."
Defoe had fallen out of favour with Andre Villas-Boas at White Hart Lane, unable to make an impact in the Premier League despite a good Europa League record.
"I think I scored something like nine goals in nine (European) games but I still wasn't getting the opportunity to play in the league," he said.
"There was nothing I could do about it, it's up to the manager if he doesn't want to pick me in the league, but I did spend quite a lot of time on the bench.
"Last season I scored a hat-trick in Europe and then AVB wanted to play Adebayor up front on his own against Man City. It was frustrating but it's partly because football has become all about the squad. I guess years ago you wouldn't leave out a forward who's scoring goals."