Djurgarden's match at Helsingborg abandoned after fan dies
Djurgarden's opening match of the new Swedish football season against Helsingborg was abandoned after a fan died.
Last Updated: 30/03/14 5:59pm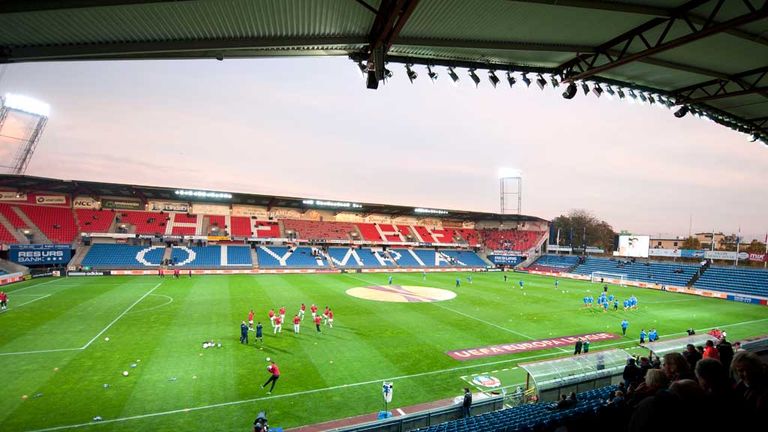 The fan was taken to a hospital in a critical state following a reported brawl outside Helsingborg's Olympia ground.
The game subsequently kicked off, only to be called off shortly before half-time once news of his death was confirmed.
A statement on club website www.dif.se read: "A Djurgarden supporter who was on the way to today's game at Olympia was beaten so severely that he later died.
"The injured supporter was taken to hospital by ambulance but his life could not be saved.
"Shortly after 1600, Skane Police confirmed that the man had not survived."
The circumstances surrounding the attack were unclear, but Swedish press reported initial indications from police suggested he had been attacked with an
object to the head.
Helsingborgs Dagblad newspaper reported that the man was aged 44 and came from the Stockholm area.
"Djurgarden family is mourning. We cannot describe in words what we are feeling right now," the club statement continued.
"Our deepest sympathy and our thoughts are with the deceased's family and loved ones."