Manchester City boss Manuel Pellegrini refuses to play mind games
Manchester City manager Manuel Pellegrini is refusing to play mind games with Jose Mourinho.
Last Updated: 31/03/14 2:44pm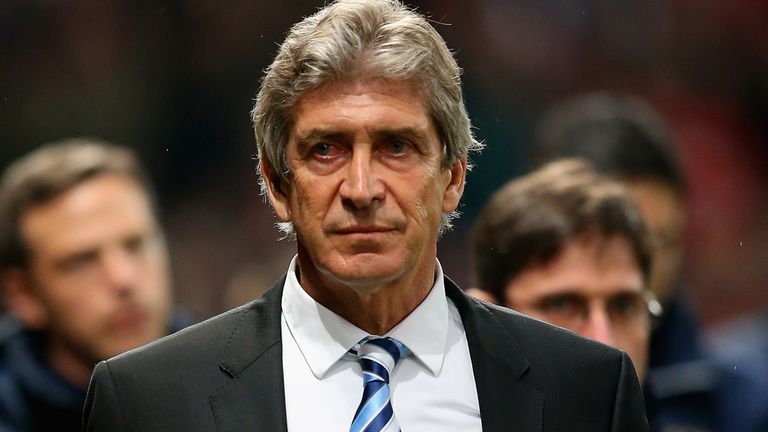 Chelsea crashed to a shock 1-0 defeat at Crystal Palace on Saturday afternoon, after which Mourinho claimed it is now impossible for his team to win the Premier League.
Mourinho's latest declaration follows previous talk of big horses, little horses and the Liverpool Chihuahua earlier in the campaign, but Pellegrini has no intention of embroiling himself in a war of words with the Chelsea boss.
Liverpool moved two points clear of Chelsea after beating Tottenham 4-0 at Anfield on Sunday afternoon - but City's destiny is still in their own hands, having played a couple of matches less than the sides above them and with a visit to Anfield still to come.
"I don't think that important managers can give any importance to those mind games, and I don't know if you think that managers who seem to play mind games are more intelligent, I don't think so," the Chilean said.
"I do not know what Mourinho said, and I don't know the way he thinks.
"(But) it is not my duty to analyse what Mourinho has said. That is your duty."
Pellegrini is expecting the championship race to go to the wire.
"My way of thinking is that the four teams have the same option to win the title," the City boss said.
"It is very close, all the other teams have a few points more, six games more, we have eight games more, we have to win those six points (in hand).
"We don't have six points more, we have two games postponed, it is not the same thing so I think all four teams have the same chances."