Champions League: Alexander Buttner says Manchester United are ready for Bayern Munich
Alexander Buttner is looking forward to being thrown under the UEFA Champions League spotlight against Bayern Munich.
Last Updated: 31/03/14 11:42am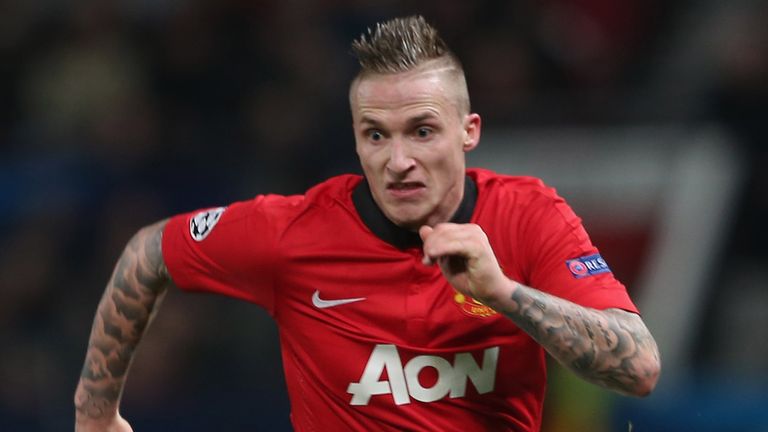 With Manchester United missing the services of vastly-experienced left-back Patrice Evra on Tuesday night due to suspension, Buttner will be offered an opportunity to shine on the grandest of stages.
The Dutch defender has figured in recent successes against West Ham United and Aston Villa, but is aware that a meeting with defending European champions Bayern will provide an altogether different kind of test.
The 25-year-old claims he is 'ready' to embrace the challenge, though, and already has countryman Arjen Robben in his sights.
Buttner said: "I have played two games now and I am starting to get a good feeling because I thought I played well against West Ham and Villa.
"It is a big game on Tuesday but it is a chance for me to show what I can do.
"It has been vital for me to get the two matches because it would have been difficult not to play and then to have to face a big game like Bayern.
"I feel confident about playing them. I know what Arjen Robben can do and I am ready for him. I know enough from what I have seen to know how he plays the game. It is not under discussion how good he is, we all know that.
"This kind of big game is why you play football. It is what it is all about and it would be good for my career if I could do well against Robben.
"In the last two matches I have played well, put in some good challenges and I hope I will be able to build on that, not just against Bayern but after that as well."
Expected to line up on the opposite side of United's back four in midweek is Rafael - as he looks to shake off a thigh problem picked up against Villa - and the Brazilian claims he will be looking for revenge against Bayern having tasted continental heartache against the German giants in 2010.
He said: "It's 100 per cent it's on my mind still, I will never forget that.
"I played so good in the first half but then I got sent off like I did, so it's just learning. It cost United the match. It was a lot of help for Bayern when they played against 10 men and I learned from that.
"Bayern are better now. They have similar players. But (goalkeeper Manuel) Neuer is there and others too. But everyone is beatable in football.
"If you speak about United, we are the best club in the world. The history is fantastic. After what happened in '99 everything is possible."