Serie A: AC Milan captain Riccardo Montolivo hopes Kaka will stay for next season
Last Updated: 01/04/14 3:08pm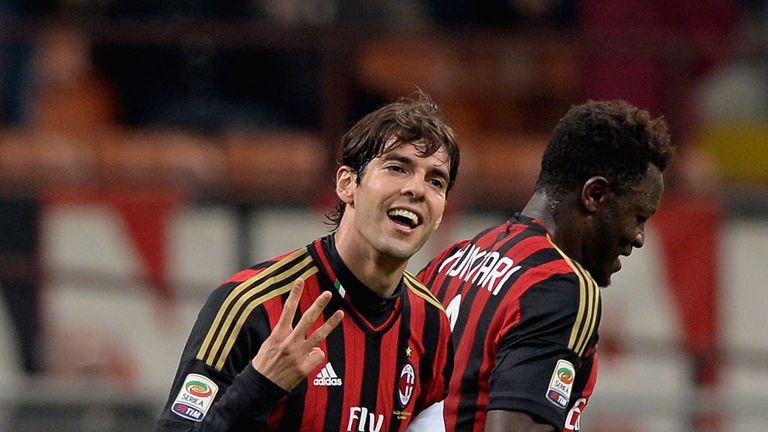 AC Milan captain Riccardo Montolivo hopes Brazilian playmaker Kaka will remain at the club next season.
Kaka revealed last week that he would like to play in the United States and he will consider his future with Milan at the end of the campaign.
His current deal expires in June 2015 but the former Real Madrid player has a clause in his contract that allows him to terminate his relationship with Milan early if the Rossoneri fail to qualify for the Champions League.
The Rossoneri already know their chance of doing so has gone as, with seven games remaining, they are 22 points behind Napoli, who sit in third place - the last of the Champions League places.
"Kaka will evaluate his situation but only at the end of the season," Montolivo told Milan's website. "We will try to qualify for the Europa League in order to give him a further motivation to remain at Milan, even though I'm certain that he is aware of the prestige this club has."
Kaka returned to Milan last summer after playing four years at Real Madrid.
The 31-year-old scored his fifth league goal this season while making his 300th appearance for Milan in last weekend's 3-0 victory over Chievo Verona.
The Rossoneri, coached by Clarence Seedorf, are seven points adrift of city rivals Inter Milan, who are fifth and hold the last Europa League qualifying spot.
Milan visit Genoa on Monday.