Transfer news: Nicolas Anelka says he is looking at a number of offers
Nicolas Anelka insists he wants to reconnect with football amid claims he has been in talks with Atletico Mineiro.
By Paulo Freitas
Last Updated: 06/04/14 12:42pm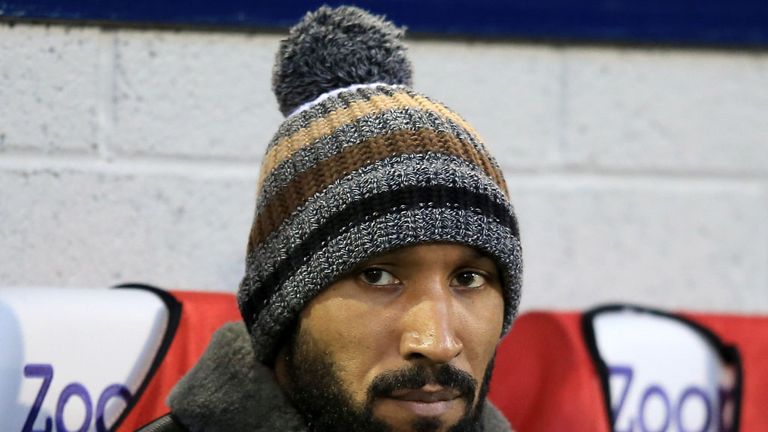 Anelka was sacked by West Bromwich Albion in March for gross misconduct after claiming to have quit the club on social media.
This came after the 35-year-old was handed a five-match ban by the Football Association for his controversial 'quenelle' gesture when celebrating a goal in December.
Anelka says that he is already looking at his options, but is unlikely to agree anything before next season.
"I am not specifically looking for a club but I am receiving offers and the least I can do is check them," he told French newspaper Metro.
"I haven't decided anything yet. My contract with WBA officially ended on 29 March and bar a miracle, there won't be any new challenge before the next season starts, be it in Europe or in a exotic country.
"I want to play football like when I was young, connect myself again with the love for the game of my debut."
Reports in Brazil claim that Mineiro are leading the chase, and their director of football Eduardo Maluf refused to deny their interest.
"As I handle all negotiations, I would rather not talk about it, so I won't confirm it but I won't deny it either," he told O Tempo.
However, Atletico Mineiro president Alexandre Kalil says the club can't afford him.
He told Globo Esporte: "Anelka is a top European football player, with a high salary and we can't afford to pay that."