World Cup: No guarantee of a Belgium place for Adnan Januzaj
Adnan Januzaj's agent insists that Belgium have not given any guarantees that he will be going to the World Cup finals.
By Kristof Terreur
Last Updated: 24/04/14 8:28am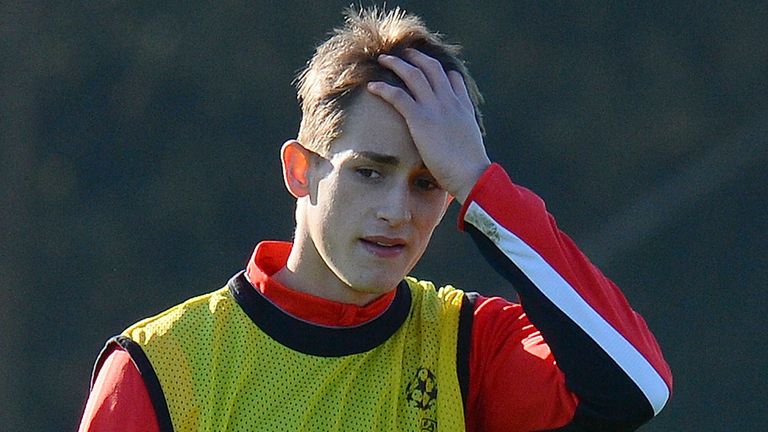 Belgium have won the battle for Brussels-born Januzaj, who could have played for a number of different countries with even England suggested as a possible option in the future.
But now the United midfielder is looking forward to his battle of trying to break into the Belgium squad after team boss Marc Wilmots confirmed that Januzaj would be available for selection.
Speaking to the Belgian media, his agent Dick de Vriese revealed: "Adnan didn't talk to Wilmots before he took the decision.
"He doesn't have any guarantees on a place in a World Cup squad. He only let the manager know he can select him from now on.
"Adnan has followed the track we had in mind: first his place in the squad of Manchester United, than we would see. Belgium was the most logical choice.
"He was born in Brussels, studied over here, has friends in Belgium and was in the same players' group with Fellaini and Lukaku but they didn't influence him either.
"His roots in Kosovo and Albania made a decision more difficult, but he has taken it together with his family. A lot of countries have contacted him in the last last few months. He didn't bother about it too much, but it's better we took the decision early."
De Vries admits that Januzaj has felt for David Moyes following his departure as Manchester United manager.
"It has been an emotional week for him, with the sacking of David Moyes. He's the managed that has launched Adnan," he added.