Premier League: Brendan Rodgers 'congratulates' Jose Mourinho on Anfield victory
Jose Mourinho has revealed Liverpool boss Brendan Rodgers congratulated him on Chelsea's performance at Anfield.
Last Updated: 30/04/14 4:01pm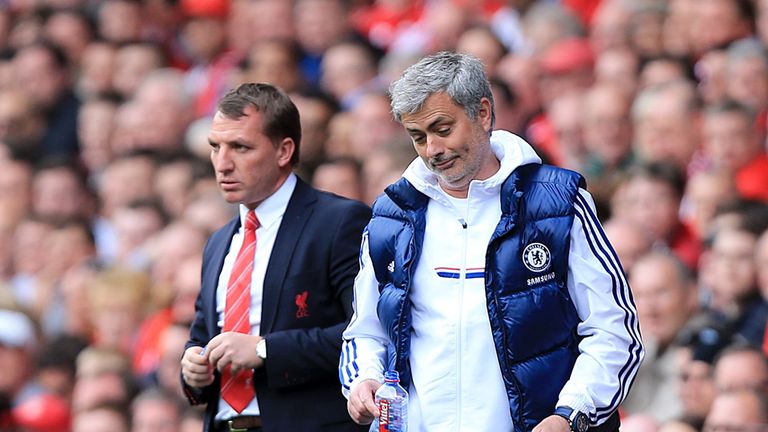 Rodgers - who once worked for Mourinho at Stamford Bridge - gave a scathing assessment of Chelsea's defensive tactics on Sunday.
The Blues won 2-0 to keep their slim title prospects alive and dent Liverpool's hopes of winning a first championship in 24 years with a set-up which irked Rodgers.
"I think there were two buses parked today, never mind one," Rodgers said on Sunday.
"It is not difficult to coach, putting 10 players on the edge of the 18-yard box."
Mourinho kept his counsel on Rodgers' comments on Sunday, but at Tuesday's press conference ahead of the UEFA Champions League semi-final with Atletico Madrid he revealed he had just received a text message from his former protege.
"You know pundits are pundits and I don't want to comment a lot," Mourinho said.
"Brendan is a manager and is somebody that I consider my friend. I met him a long time ago when he was a very young coach coaching kids.
"Of course, I know his words after the match but I also know his words today and today he told me congratulations for a great victory and a great performance.
"Especially because he's somebody I consider a friend and I like, I prefer to forget the words after the match and I keep the words of today.
"He's an intelligent guy, I believe that after the match he watched the match on video and I think now he understood what happened."