Brendan Rodgers says Liverpool will learn from their Premier League title hurt
Brendan Rodgers says the pain of seemingly throwing away the title will be a good learning experience for Liverpool.
Last Updated: 08/05/14 3:44pm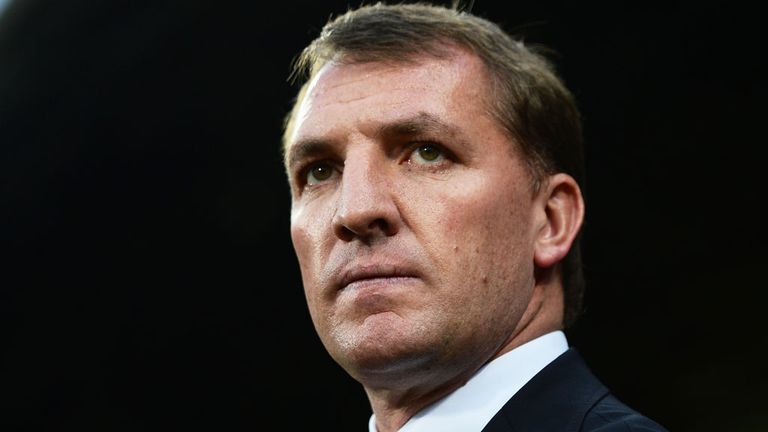 Manchester City are on the brink of securing the title after seeing Liverpool lose five points in their last two games against Chelsea and Crystal Palace.
Liverpool need to beat Newcastle and hope that West Ham overcome City on the final day of the season if they are to pull off one of the biggest shocks in recent history and win their first title in 24 years.
Despite the pain of seeing the destiny of the title being taken out of their own hands, Rodgers believes the club have taken great strides forward this season by qualifying for the Champions League again and is confident the experiences of this season will stand them in good stead for the future.
"To be successful you have to be able to lose," said Rodgers. "If you look over the years the great winners have been teams and individuals who have lost and gone on to become champions again.
"For us we have made great strides this season and there is still another game to go.
"If anyone had told us in August we would be top going into the last week of the season we would've taken it.
"We've qualified for the Champions League but there is an awful lot more we want to achieve."
Thanks
Rodgers also thanked the club's US-based owners, Fenway Sports Group, for their backing since he took charge at Anfield in the summer of 2012.
"I would like to thank the owners and executive team. When I came in here two years ago I came in to continue the great work done by Kenny (Dalglish).
"The owners took a young guy of 39 into one of the biggest clubs in the world and gave me the chance to develop the vision of how I want to work.
"If it wasn't for their support I probably wouldn't be here because of the pressure of modern football."
Rodgers also praised the players for accepting his approach to the style of football he wants to play.
"I am very fortunate to work with an incredible bunch," added Rodgers. "Waking up every morning of my life I look forward to working with them.
"I found when I first came in they wanted to learn and wanted to be better.
"After six months of last season, from last January (2013), they have been absolutely incredible."
Click here to see all of the live football coming up on Sky Sports