Greg Dyke to present FA Commission findings from Wembley Stadium on Thursday afternoon
The FA Commission's findings are expected to focus on the loan system, league structure and grassroots facilities.
Last Updated: 08/05/14 3:48pm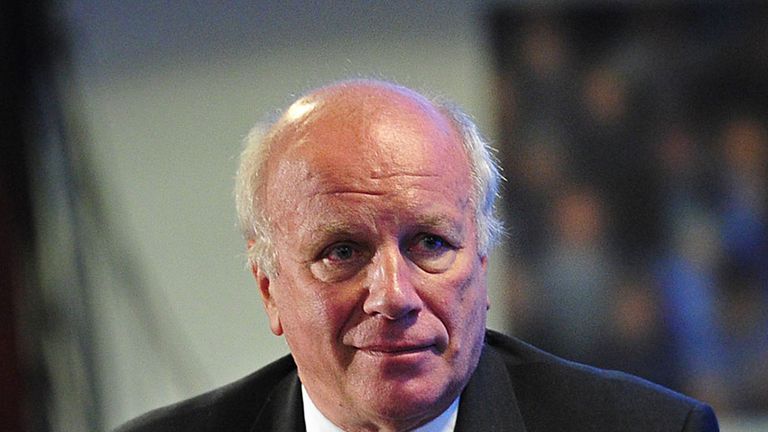 The Commission's findings, which will be presented by FA chairman Greg Dyke at 2pm, are expected to focus on four major areas - the loan system, work permits, league structure and grassroots facilities.
Proposals for a new league containing feeder clubs from the top two divisions sandwiched between League Two and the Conference are expected to be put on the back-burner after strong opposition.
Increasing the quota of home-grown players without contravening employment or EU law is thought to be high on Dyke's agenda. Recommended changes to the loan system will see stronger agreements between the parent club and the loanee club.
Dyke is also expected to recommend tighter work-permit application and appeals procedures to safeguard the number of homegrown players.
The FA chairman is thought to be keen to push for a larger number of 3G pitches in this country and will point to their successful use in Spain, Germany and the Netherlands.
Ahead of Dyke's address on Thursday afternoon Sky Sports News reporter Bryan Swanson said: "He is likely to tell the media here at Wembley that he believes standards have fallen short particularly in areas such as grassroots and youth development.
"In the last seven months around 650 interviews have taken place so this will be a wide-ranging report. "
The 10-man commission is comprised of a number of English football's leading figures including former England manager Glenn Hoddle, PFA chairman Ritchie Humphreys and former Crewe manager Dario Gradi.
Assembled a little over six months ago, the body was tasked with devising a series of proposals to increase the number of homegrown players in the English game with a view to improving the fortunes of the national side.
You can watch Greg Dyke's conference from Wembley live on Sky Sports News at 2pm