Premier League: Liverpool manager Brendan Rodgers has faith in club's youngsters
Brendan Rodgers has vowed to continue to give young players first-team opportunities at Liverpool.
Last Updated: 18/05/14 5:04pm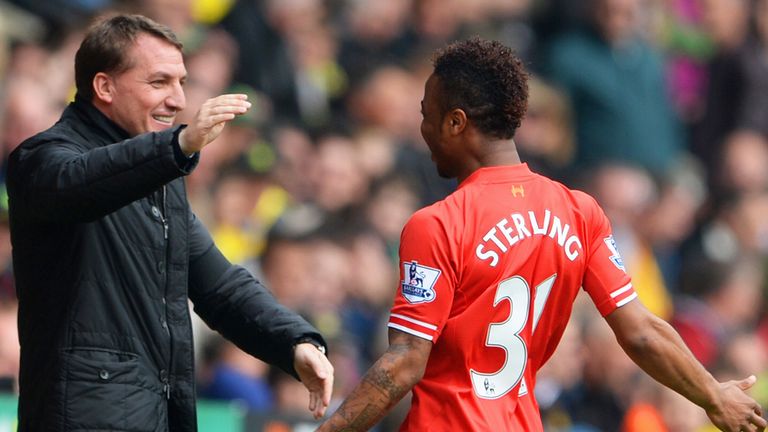 Raheem Sterling has become a first-team fixture at Anfield at the age of 19 and has been named in England's squad for the World Cup in Brazil this summer.
Jon Flanagan, 21, and 23-year-old Jordan Henderson have also been key components of a Reds side that finished second in the Barclays Premier League this season.
Rodgers has placed his faith in youth and will continue to do so as a first option when looking to add fresh blood to his first-team squad.
"I think it's clear that we're a football club that is about giving an opportunity to the youth players," said Rodgers.
"I'm not sure there's a younger squad of players that has qualified for the Champions League; I'm not sure there's a younger group that will have finished second.
"It's my first look - from within. Some of those boys have already sampled the first team. It's really up to them; age is no barrier for me. If they're good enough, they'll be old enough.
"Raheem Sterling displaced full internationals at 17 years of age and has gone on to become a really top-class young player. Jon Flanagan is young. (Philippe) Coutinho we brought in as a 20-year-old.
"Jordon Ibe has played in the first team. So there is an opportunity there for them, but they have got to have the personality - which is key."