Match-fixing trial: Singapore businessmen accused of targeting Premier League referee
Last Updated: 19/05/14 5:22pm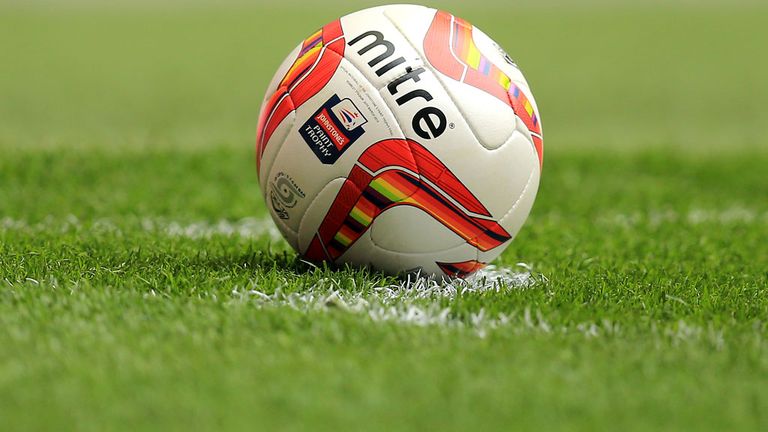 The two Singapore businessmen charged with perpetrating English football's biggest match-fixing scandal for decades targeted a Premier League referee, Birmingham Crown Court has heard.
Chann Sankaran and Krishna Ganeshan are accused of bribery along with three former non-league players Michael Boateng, Hakeem Adelakun and Moses Swaibu, and faced their first day of trial on Monday.
Opening the prosecution, Robert Davies read aloud text messages between the defendants and, in one of these, one of the businessmen is alleged to have said he was going to London to meet an "experienced" referee who had officiated in Premier League games.
Ganeshan is then alleged to have sent texts saying he could not do anything with the referee because he was too experienced, and was going to look for referees at lower levels of the game instead.
Davies said that the accused were looking for "the perfect storm" of games, deliberately targeting the lower leagues and matches that were off the radar and that people would not pay much attention to.
The prosecutor alleged that these men wanted players who were not being paid the kind of money earned in the Premier League and that they found three willing recruits.
He then suggested that the two Singapore businessmen and one of the accused players, Moses Swaibu, attended a League Two game on November 26th 2013, between Wimbledon and Dagenham & Redbridge, and money changed hands between the three men at that game.
Davies also described how these men had come to court, with the investigation starting with Terry Steans - a private investigator who specialises in infiltrating match-fixing gangs.
Steans is said to have approached Sankaran, who told him he could get him players who would fix games in England but wanted to see money first. Steans said he was willing to pay up to £50,000 to get in touch with the players but wanted to see them face-to-face first.
In a comic turn, the court heard how Steans and Chann were trying to set up meetings with players in Starbucks and Burger King in Manchester but the players were not turning up – a situation that went on for weeks.
Another text message read aloud by Davies was from a middle-man to Ganeshan that said: "Bro, the two boys can't make it tonight. It's going to have to be Sunday."
The prosecution also alleges there are big investors in Singapore and Asia behind the scandal, and that the defendants were constantly haggling over sums of £5,000, £20,000 and even £30,000.
The session ended with Davies saying to the jury: "If you consider all these pages of communications between these men, the only conclusion you can come to is that they were trying to fix games in this country."
The trial continues.