Transfer news: Southampton have no need to cash-in on top talents
Southampton chairman Ralph Krueger says the club have no need to offload the likes of Luke Shaw and Adam Lallana.
Last Updated: 29/05/14 11:33am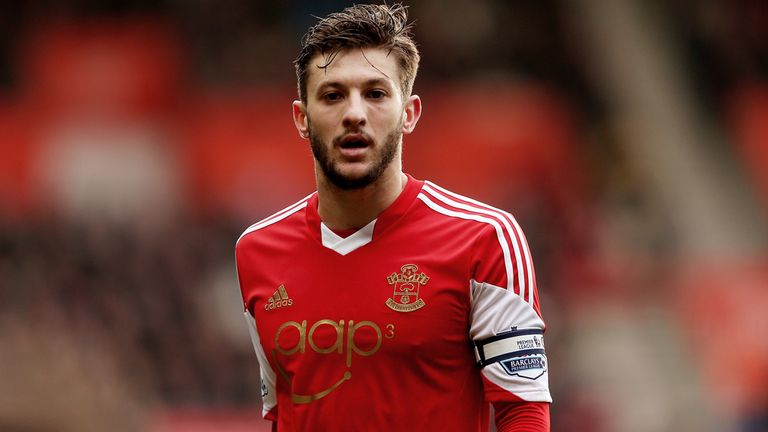 It has been speculated that bids have already been tabled for the most highly-prized assets at St Mary's.
Liverpool and Tottenham have both been linked with Lallana, while Chelsea consider his England team-mate Shaw to be an ideal long-term replacement for Ashley Cole at left-back. Manchester United are also said to remain keen.
Krueger, though, says sales will only be sanctioned if the deals on offer are beneficial to all concerned and will help Southampton - who are looking to appoint a managerial successor to Spurs-bound Mauricio Pochettino - to strengthen in the long run.
He told the Daily Echo: "First of all, it's very clear that we are in control. We are in control of all the player transfers. All the top players are under long term contracts.
"Any transfers that take place will be under our terms. We will decide the terms to potential transfers in and out of the club.
"We will involve the manager. That is important for everybody to know. That's why we have been able to not agree to any transfers to date, because we have control of the situation, and anybody who is saying anything else doesn't understand that we are in a strong position with the Saints."
Krueger added: "We, after many months now, are extremely pleased with the foundation that we have here. We said from the start that we have to roll up our sleeves and work very hard and we have been doing that behind the scenes. There are some things that aren't really sexy for the fans but are really important for the health and stability of the club.
"We have an outstanding new chief commercial officer in Martin Semmens, the owner and founder of Elvis Communications in London, who's building our commercial department.
"We have Kate Terry, the new head of marketing, moving to us from Apple in London and a new chief financial officer coming.
"Our executive board level has been rebuilt with Les (Reed) heading up the sports, Gareth (Rogers) as the CEO and with these two new appointments we have an unbelievable new and strong foundation built on the people we already found here. There's a lot of good things happening in the club."
Krueger, who has claimed that Southampton have been 'inundated' with offers for their vacant coaching post, also says that whoever takes over at the helm will have license to spend in the upcoming transfer window.
He said: "There will definitely be some changes to the squad and we have very exciting players tracked and, as much as we would like to give you a shortlist on managers, very soon we like to give you a shortlist on players.
"We would like to underline again there is interest from all over Europe, in England and outside of England, with players who have shown interest in coming to Southampton, who want to play here, who see the opportunity of growth through the club.
"In the end, no one person is bigger than the club. This club is really a place to grow.
"You look at the new academy and the first team facilities that are being built and the pitches and the rehab centre and the training centre and the sports science and everything happening out there in the New Forest and you can be nothing but excited about coming to this club and knowing that you will get better.
"If it means that the odd player will leave as a result of the good process and the exciting situation we are in, or the manager leaves as ours did, then that is all a compliment to the work we are doing. When people want your people you are doing something right. People have an eye on the good things or the strengths of Southampton Football Club."