World Cup: Graeme Le Saux discusses England's full-back options
Graeme Le Saux believes Leighton Baines should get the nod over Luke Shaw when England face Italy next week.
Last Updated: 04/06/14 11:54am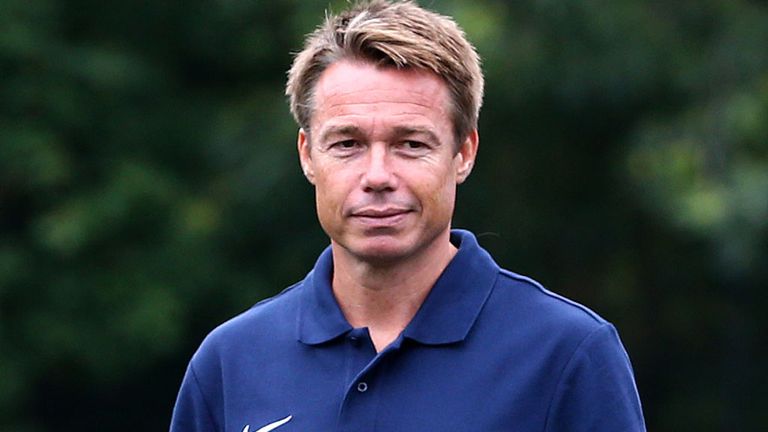 The former Chelsea full-back, who represented England at the 1998 finals in France, says the Everton man will be first choice when manager Roy Hodgson names his side.
Le Saux, 45, told Sky Sports News: "Luke is at the beginning of his career path, has had a great season with Southampton and totally justifies his inclusion in Roy's squad.
"As a left-back myself, I have confidence in his ability defensively but also creatively - he has great pace and fantastic energy - so I have no doubts about him.
"But I think it's safe to say that Leighton Baines, given the season he's had, is the first choice left-back."
As for right-back, Glen Johnson's position is under threat with midfielder James Milner now a possible option for the role with England.
The Manchester City man is expected to start against Ecuador in tonight's friendly in Miami and Le Saux said: "Glen Johnson has been fantastic for Liverpool all season, with his creativity and getting forward, but there's always been a question about him defensively.
"But I think modern full-backs are more exposed than they used to be. When I played, we had a bit more cover in those days because of the way teams were set up.
"But if James Milner, a wide midfielder dropping back plays, he's going to have to be a lot more wary of what is going on behind him and runs coming from wide areas behind him, because that's not something he has had to worry about too much as a midfielder.
"So it's going to be a very fast learning curve for him but if it is successful it gives another option for Roy.
"And, of course, James' physique is better than say somebody like Chris Smalling or Phil Jones who are bigger and less mobile."