Transfer news: Thomas Muller wants meeting with Bayern Munich hierarchy
Bayern Munich star Thomas Muller says he expects to have talks with club officials over his future this summer.
By Thomas Zocher
Last Updated: 04/06/14 2:58pm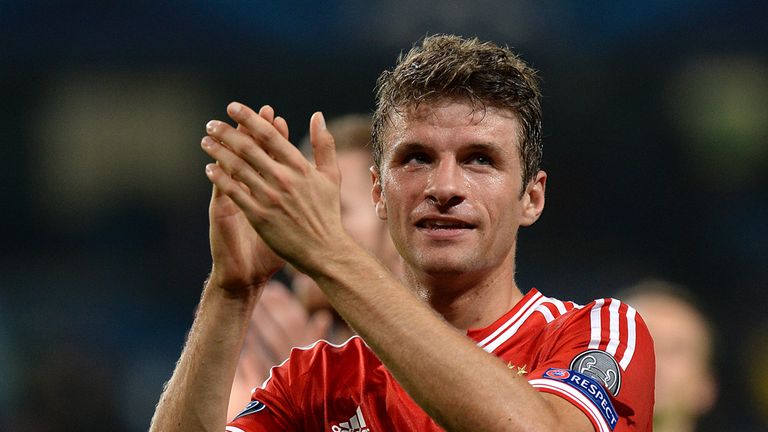 Muller is one of a number of top European players linked with a move to Manchester United, where his former Bayern boss Louis van Gaal is set to take charge this summer.
Van Gaal gave Muller his first-team debut back in 2009, and he has gone on to become one of the best forwards in European football.
Muller is under contract until 2017, but he is expecting talks over his future, if Bayern want him to stay for the long term.
Speaking to German-based weekly news magazine Stern, Muller confirmed that he had asked the club for a meeting.
"I have reached the point where I want to know if I am an essential component of the Bayern Munich first XI for the new season and if the club has plans for me over the coming years," said Muller.
"That's why I will be out to have a meeting.
"I am not the type of guy that says, 'Alright, I have played a good part and will keep my mouth shut and everyone else is able to do with me whatever he wants'.
"As a Munich-boy your test at Bayern Munich is always a bit tougher, but we (those players graduated from the youth academy) are the grassroots of this club!"
Muller has previously revealed that he had a 'special' relationship with van Gaal and stated: "It's no secret that Louis van Gaal and I have a relationship that goes a little beyond the normal relationship between coaches and players."