Leeds owner Massimo Cellino reveals that Cagliari sale has fallen through
Cagliari owner Massimo Cellino has revealed that the sale of the Serie A club has fallen through.
Last Updated: 05/06/14 11:51am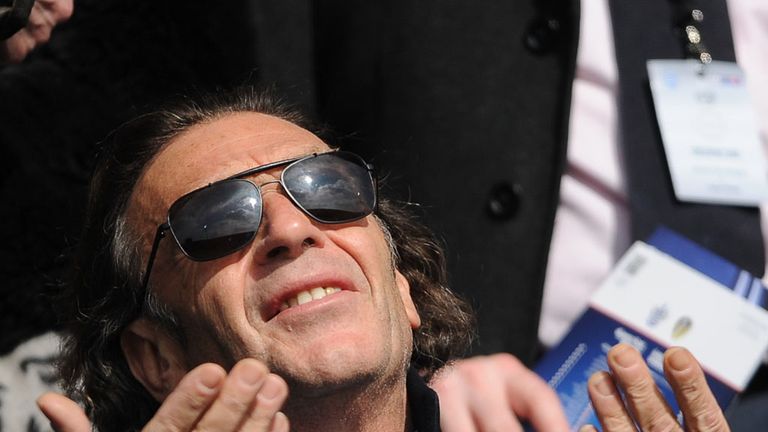 Cellino, who also owns Leeds United, had expected an American investment group led by Italian businessman Luca Silvestrone to buy the club last week.
The two sides had agreed a reported 80million euro fee last week in a meeting in Miami with a 10million euro deposit expected to be made by Wednesday at the latest.
However, Cellino says no payment has been received and that there has been no further communication.
"There is no American investment group interested in acquiring Cagliari," Cellino said to Italian newspaper Unione Sarda.
"I have not seen or heard from anyone since last Wednesday's meeting with Silvestrone and Dan Meis in Miami.
"No down payment of 10million (euro) has been received.
"From what I can gather they only can be found through 'Missing'.
"I only decided to meet Silvestrone because I was asked by a number of fans to do so.
"I always had the impression that Silvestrone was just representing himself and not a group."
Cellino purchased Cagliari in 1992 and had been looking to sell the Sardinia-based club since acquiring a 75 per cent stake in Leeds earlier this year.
Cagliari finished 15th in the Serie A standings, seven points clear of the drop zone.