World Cup: FIFA officials confident despite protests ahead of the World Cup
Last Updated: 07/06/14 4:09pm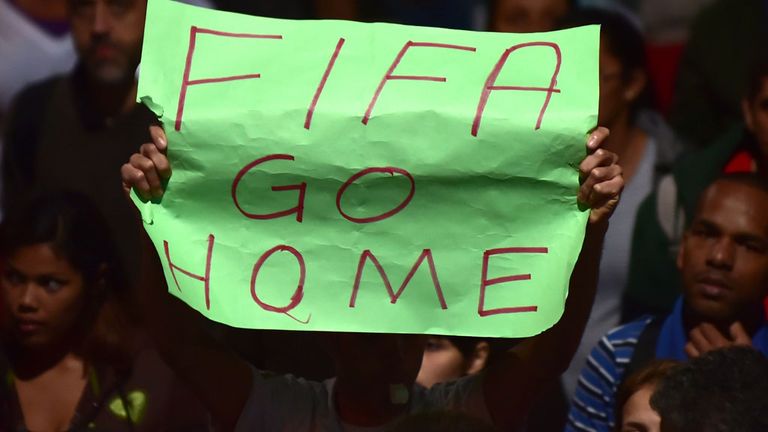 World Cup officials are confident this summer's finals in Brazil will go ahead without any serious disturbances despite the continued protests taking part across the country objecting to the huge cost of the tournament.
With many millions of people living in poverty in the country's major cities and large towns, huge numbers continue to vent their anger against the government.
These protests have been going on for more than a year and are showing no sign of slowing down as the start of the tournament gets ever closer.
Brian Swanson, chief news reporter for Sky Sports News, is in Sao Paulo where the Brazilian national team played Serbia on Friday in their final friendly match ahead of next week's opening fixtures.
Swanson reported that a heavy police presence was assembled at the game just in case there was any trouble.
However, protesters stayed away from the stadium preferring to voice their complaints elsewhere in the city.
But tournament organisers remain upbeat with FIFA vice-president Jim Boyce telling Swanson: "I'm concerned and I think you have to be concerned.
"But the security people involved are very confident that if any protests take place they will not affect the running of the World Cup – we'll just have to wait and see."
Brazil play the opening match of the tournament on Thursday when they take on Croatia in the same city.