Frank Lampard believes Chelsea made a mistake selling Daniel Sturridge to Liverpool
Frank Lampard believes Chelsea may well be ruing their decision to sell Daniel Sturridge to Liverpool.
Last Updated: 07/06/14 11:59pm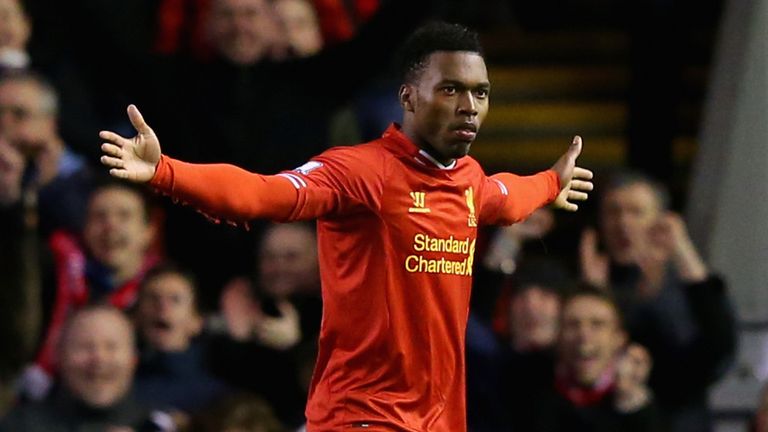 Sturridge moved to Anfield in January 2013 for a fee believed to be around £12m after becoming frustrated at a lack of game time and being played out of position.
The 24-year-old has plundered 31 goals in just 43 top-flight appearances since joining the Reds.
Lampard believes it was an error of judgement from the club with whom he recently ended his long association, although one which looks like it will benefit England at this summer's World Cup.
"I'm really pleased for Sturridge because at Chelsea I think he was a bit frustrated," said Lampard. "He felt he could have played more.
"He felt the position he was playing in was one he wasn't quite happy with and it was good for him to move in the end.
"It was may not be good business for Chelsea. It looks bad, but you look back and you never know.
"Individually for him it was a good move. He has gone from strength to strength.
"I think he does get the credit he deserves now, but with what Luis Suarez does alongside him at Liverpool, maybe takes the edge of the praise.
"But for an English striker scoring as regularly as he has in the Premier League it has been amazing, and he is the sort of striker, the sort of attacking player, we have been crying out for with England.
"He is someone who can make something out of nothing as he did against Peru last week, so he has emerged and deserves to be on this stage."