Transfer news: Nigel Clough after quality additions at Sheffield United
Last Updated: 09/06/14 3:08pm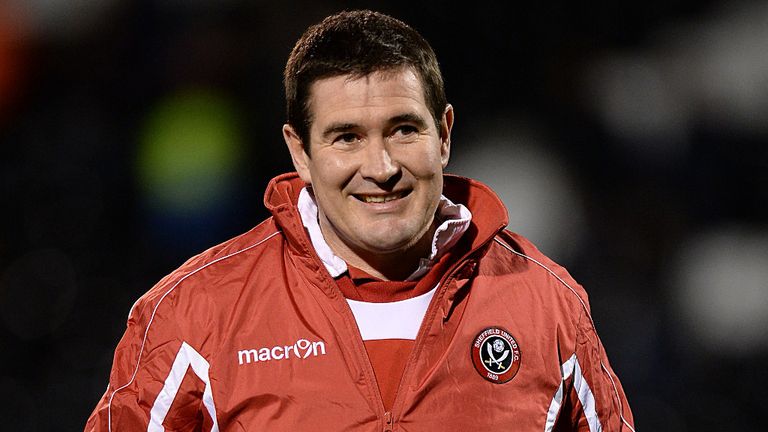 Nigel Clough says the pursuit of quality, not quantity will continue to shape his summer recruitment drive at Sheffield United.
The transfer window is yet to officially re-open, but Clough has already been busy putting deals in place.
Chris Basham, Andy Butler, Marc McNulty and Jamal Campbell-Ryce have all agreed moves to Bramall Lane, while Chris Porter has penned a new contract and Ben Davies has made his loan stay permanent.
Things would appear to be shaping up nicely, even with Clough insisting that he will not be overhauling his entire squad.
He will, however, remain on the lookout for top talent that can aid United in their quest to secure promotion out of Sky Bet League 1.
Clough told The Star: "This group has done well over the past few months.
"We want to make some improvements but we also want improvement from the existing members too. That's vitally important.
"We've got a few ideas, but the emphasis will always be on quality rather than quantity.
"And the people who come in must show that same attitude and work ethic too."
Clough is delighted to have tied up so many deals early on, but claims he is prepared to be patient if the market slows down.
He added: "Ideally, we'd like to get the majority of our business done quickly.
"But there may be some players who we could decide to wait for."