Republic of Ireland: Robbie Keane hopes Cristiano Ronaldo plays in New Jersey
Last Updated: 09/06/14 9:35pm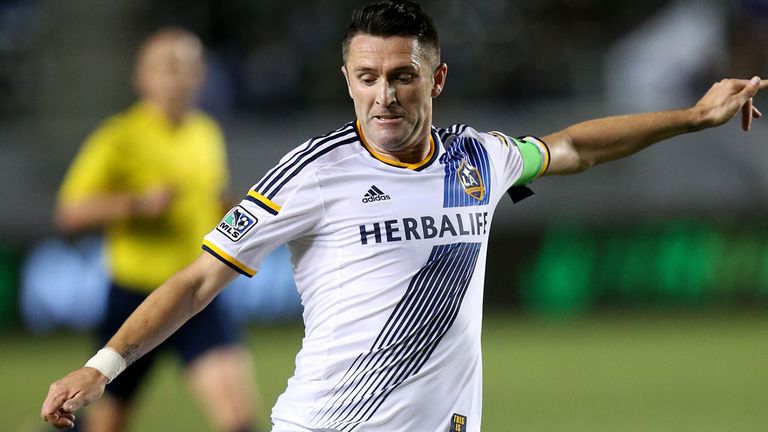 Robbie Keane hopes Cristiano Ronaldo will be named in the Portugal side to face the Republic of Ireland in New Jersey on Tuesday evening American time.
The friendly clash, Portugal's final international ahead of the World Cup, is being held at the Metlife Stadium.
Ronaldo has been suffering from tendinitis in his left knee, as well as a thigh problem, but Keane is keen to face the reigning World Player of the Year.
The 33-year-old striker, who now plays for LA Galaxy in the United States, said: "Himself and Lionel Messi are clearly the best two players in the world and every player wants to play against the best players in the world.
"He is certainly that and it's a good test for the players to be playing against him. We certainly hope that he does play because you want to play against the best."
And Ireland's manager Martin O'Neill is in agreement with Keane, adding: "He is one of the top two players in the world. He's just a brilliant, brilliant player.
"But again, it should be great for us to want to go and play against him, if that's the case. I think actually, the players want him to be playing in the game so they can go and test themselves."
This will be Ireland's fourth match of the summer, following games against Turkey, Italy and Costa Rica – the latter also in the United States.
The purpose is to prepare themselves for the start of their Euro 2016 qualifying campaign in Georgia in early September.
Keane added: "It is going to be a big, big test against a great team. It has been a good trip so far - the players have enjoyed it. Younger players have come in and got a feel for it.
"Obviously the main thing is in September but we have to prepare ourselves and do things properly and make sure we are ready for September."