World Cup: Claudio Marchisio and Andrea Pirlo happy Italy beat England 2-1
By Nadia Carminati
Last Updated: 15/06/14 1:59am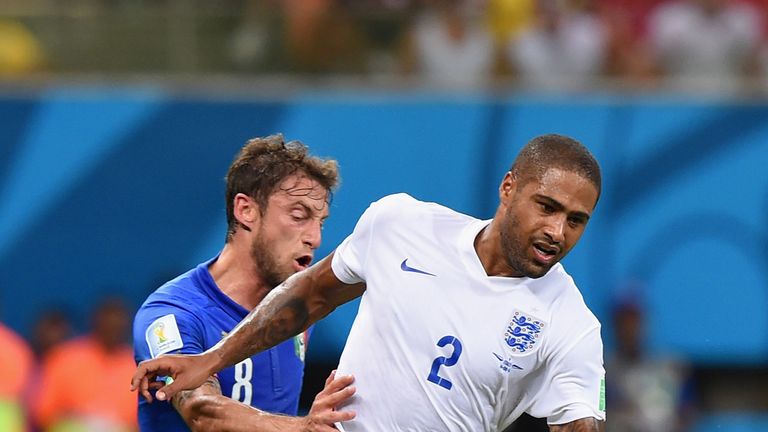 Claudio Marchisio and Andrea Pirlo outlined the importance of Italy starting their World Cup campaign with a win following the 2-1 victory over England.
Midfielder Marchisio fired Italy into a 35th minute lead in Manaus and, after Daniel Sturridge equalised just two minutes later, Mario Balotelli's header five minutes into the second half settled the Group D encounter.
Italy next face Costa Rica, who stunned Uruguay earlier in the day, and Marchisio is not taking qualification for the last 16 for granted.
"It was important to start with a win, especially on a day in which playing football was difficult," Marchisio told Sky Italia in reference to the humid conditions in the Amazonian city.
"In certain moments, due to the hot temperature, it felt like we were having hallucinations.
"The team showed a big character and, in the last minutes, we held firm to get this win.
"We have seen that each game is difficult. The win doesn't mean that we've already overcome the group stage. We have seen what happened in the Uruguay game."
Marchisio's Juventus and Italy team-mate Pirlo, who struck the crossbar with a free-kick in stoppage time, also acknowledged the impact of the conditions in Manaus.
Pirlo said: "We have been courageous. We wanted to play in a good way and I think we have played a great game.
"We have suffered, but the hot climate was incredible.
"It was an important win that gives us confidence. Italy must know that we are a strong side, despite the difficulties and that we must continue in this way."