Match-fixing trial: Three found guilty of conspiracy to commit bribery
Last Updated: 17/06/14 5:35pm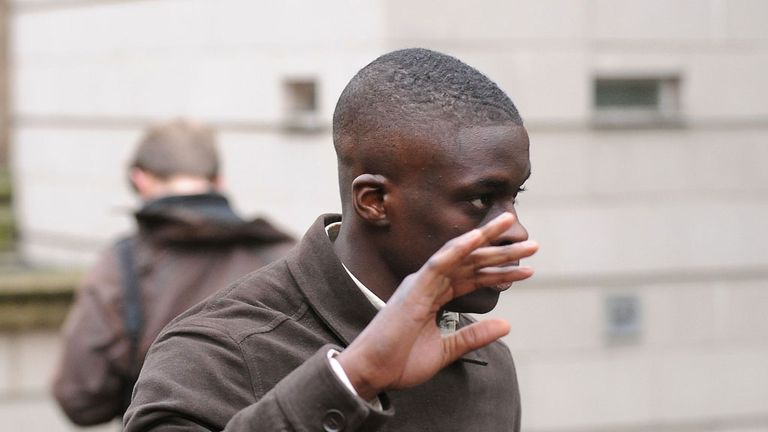 A Conference South footballer and two Far Eastern businessmen have been convicted of involvement in a match-fixing conspiracy targeting lower league matches.
Former Whitehawk FC defender Michael Boateng was found guilty by an 11-1 majority verdict of conspiracy to commit bribery following a four-week trial at Birmingham Crown Court.
The 22-year-old player, of Davidson Road, Croydon, south London, was found guilty alongside businessmen Chann Sankaran and Krishna Ganeshan, who were unanimously convicted of the same offence.
Jurors have cleared Hakeem Adelakun, who also played for Brighton-based Whitehawk, of involvement in the conspiracy and have yet to reach a verdict on a third footballer, Moses Swaibu.
The jury was told that Sankaran, 33, of Hougang Avenue, Singapore, and Ganeshan, 44, of Hawthorn Road, Hastings, East Sussex, were the "central figures" in efforts to influence the outcome of matches in League Two and the Conference South.
Adelakun, 23, of Thornton Heath, south London, told the jury he knew nothing at all about any plot to fix matches.
Speaking on leaving the court a relieved Adelakun said: "It's been a very tough time and I would like to thank my barristers, my solicitor and the jury for taking careful attention on my case."
Swaibu, 25, of Tooley Street, Bermondsey, south London - who will face a retrial in September - denies a single count of conspiracy to offer, promise or give a financial advantage to other persons.