Pele warns England not to place too much responsibility on Wayne Rooney
Last Updated: 19/06/14 11:35am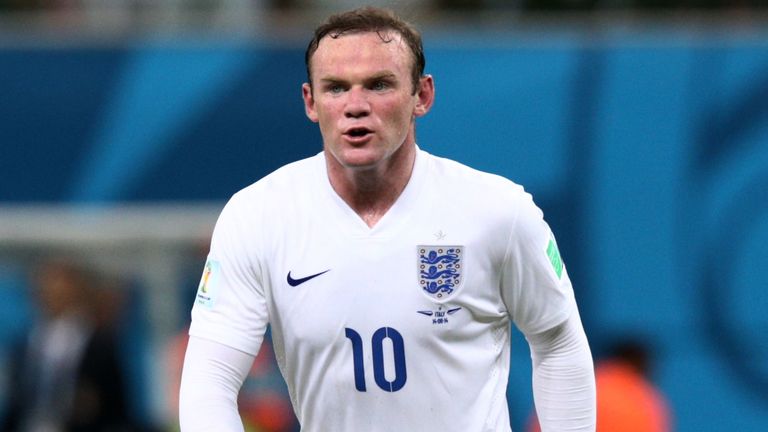 Brazil legend Pele believes Wayne Rooney should be one of the first names on the England team-sheet, but insists it is wrong to place too much responsibility on one player at a major tournament.
The Manchester United forward, who is playing in his third World Cup, has been the subject of intense scrutiny since England's 2-1 defeat to Italy in their opener on Saturday evening having failed to score in three Finals. 
But Pele told Sky Sports News: "I have followed him for a long time and I like the way he plays. 
"If I was a coach, he would be one of the players in my team, no doubt, because he plays with heart and spirit, but it is the same situation as we see in Brazil. 
"You cannot put responsibility on one player in the World Cup. Brazil have put too much responsibility on Neymar in his first World Cup. I like Rooney." 
Roy Hodgson looks poised to move Rooney to the No 10 role against Uruguay and Sir Trevor Brooking - the FA's director of football development - believes Rooney is in much better shape than he was in South Africa in 2010.
"A lot of has been made of the individuals," he said. "Luis Suarez we know all about, but I think it is more about our performance.
"Obviously there is a lot of focus on Wayne, but I think what is useful now is that he is in a good frame of mind and relaxed, compared with perhaps 2010 in South Africa (when) he was a bit tense.
"This time, if he is selected tomorrow, he is ready to deliver and the fact you've got the two Dannys (Welbeck and Sturridge), Raheem Sterling, Ross Barkley means it is actually taking the weight off Wayne.
"If I was the opposition, I wouldn't be able to say, 'I will put two men on Wayne' because I would be worried about other players. That is something we probably in England haven't had for a while.
"Let's give them a few problems, rather than focus on Wayne."
Pele was speaking at a Subway event in Rio where he hosted a clinic for young footballers.