World Cup: Two people arrested for touting tickets at a FIFA hotel in Rio
Last Updated: 19/06/14 4:53pm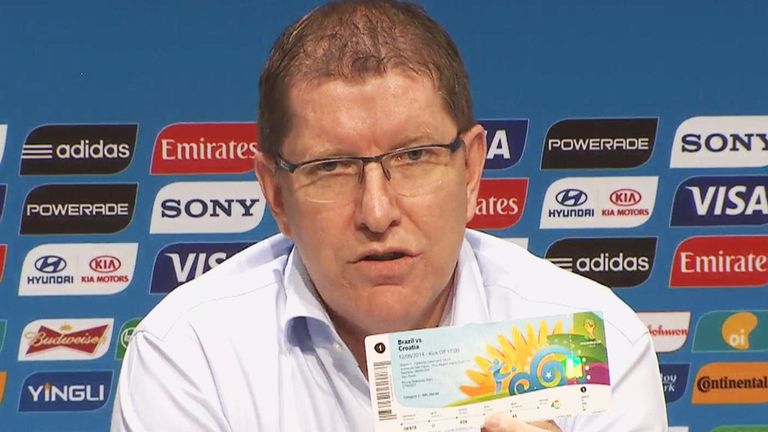 Two people have been arrested after being caught allegedly trying to sell World Cup tickets at a hotel which is currently being used by staff from football's governing body FIFA.
FIFA called police to the incident at the Sofitel Hotel in Rio de Janeiro and one of the ticket touts appeared to be French, FIFA marketing director Thierry Weil told FIFA's daily media briefing on Thursday.
The people arrested were in possession of 10 tickets supplied from many different sources including football federations and FIFA sponsors, Weil said.
The match tickets were seized and cancelled but Weil declined to identify the original providers, which are named on each World Cup ticket.
"I think it would be wrong to do a finger-pointing in the press," he said, before adding that FIFA's commercial affiliates received more than 200,000 match tickets for the 64-match tournament.
"For me it's amazing to see ticket touts coming to an official hotel of FIFA, sitting in between people and selling tickets without any problem."