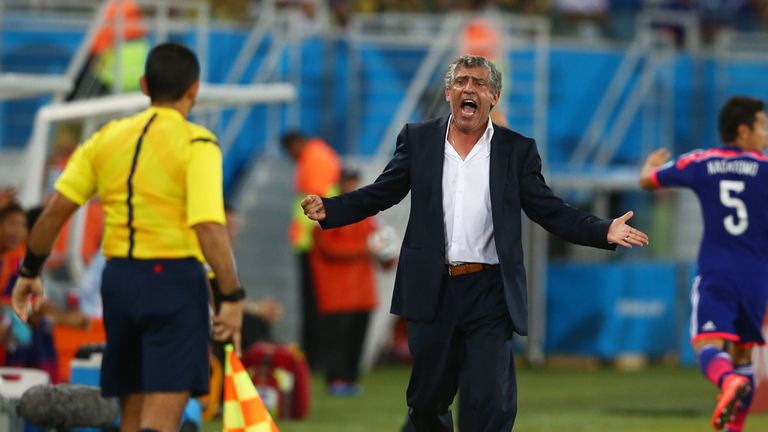 Greece head coach Fernando Santos admits his side struggled against Japan, but has already turned his attention to their final game.
To qualify for the latter stages, they now need to beat Ivory Coast and hope Colombia do not lose to Japan.
Greece did have captain Konstantinos Katsouranis sent-off just before the interval against Japan on Thursday, and Santos felt they battled well in the second half.
"We struggled to even get close to the Japanese box, particularly in the first half," he said. "That's why I feel we played really well in the second 45 minutes.
"We thought Japan might change their style and play more long balls, rather than always playing short passes.
"We now need to win our next game because Ivory Coast have three points and we've just one.
"We need to find a way to put the Ivorians under pressure.
"I hope that everything turns out like Euro 2004, when Greece also needed to win their last (group) game and ended up going through."