World Cup: Carlos Queiroz has quit as Iran coach after the team's exit in Brazil
Last Updated: 25/06/14 10:11pm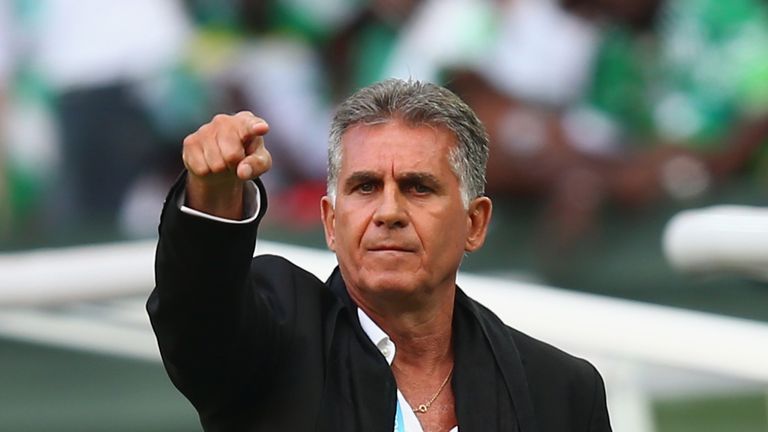 Carlos Queiroz has announced he is quitting as Iran coach after the team failed to qualify for the knockout stages of the World Cup in Brazil.
Iran lost 3-1 to Bosnia-Herzegovina in their final Group F game on Wednesday, ending their hopes of advancing from the group stage to the knockout rounds.
Queiroz, formerly Sir Alex Ferguson's assistant manager at Manchester United, announced his decision to quit shortly after the defeat.
He said he was leaving because he failed to agree financial terms with Iranian football authorities.                  
Queiroz said: "I didn't receive any single concrete or attractive proposal to stay on over the last 11 months.
The 61-year-old Portuguese manager took over in 2011 and led the team through qualifying.
"As you can imagine I feel very proud and it's an honour to work for Iran. I will always keep the country and the players in my heart.
"I fell in love with them but you can't have a marriage when only one person wants to stay married and unfortunately it's not the people on Facebook who make the decision.
"After going through the 11 months without hearing anything, I have been forced to make a decision.
"I have just come here to say thank you to all who have supported me and given me this opportunity to work for Iran.
Queiroz has also previously coached Portugal and Real Madrid.