David Dein laments latest controversy surrounding Uruguay striker Luis Suarez
Last Updated: 15/07/14 11:24am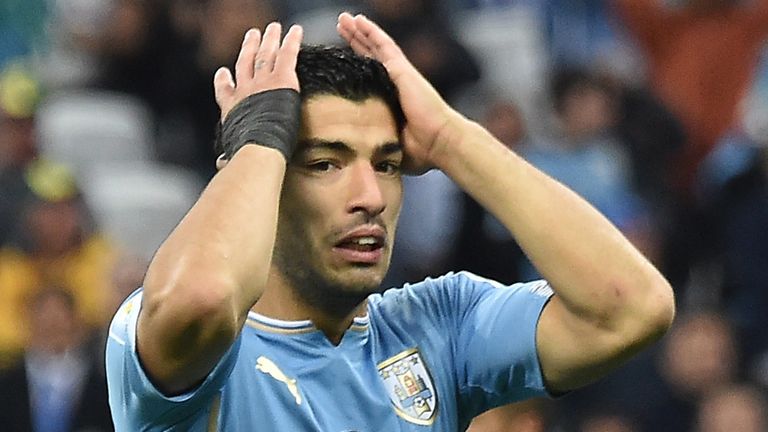 Former FA vice-chairman David Dein says Luis Suarez has let his country down with his latest biting incident.
FIFA has opened disciplinary proceedings against the Uruguay striker after he appeared to bite Italy defender Giorgio Chiellini during Uruguay's 1-0 World Cup win on Tuesday.
Suarez, who has twice previously been banned for biting, played down the alleged incident as "a situation that happens on the pitch", but Dein is sure the Liverpool man will be punished.
Speaking in Rio de Janeiro ahead of FIFA's decision, he said: "It's unacceptable behaviour and I'm sure the right punishment will be meted out in due course. 
"It's a pity because he's a great player and he's let himself down, he's let his country down and he must know that."
When asked if Suarez should play again in this World Cup, Dein added: "I'm not going to get into that, but all I will say is it wasn't pleasant to see. 
"There's no place for that in modern football, in any sport. It's an entertainment and every player has got a responsibility as a role model.
"It's all about the kids that play on a Sunday morning - what are they going to think about it?
"I feel sorry because it's such a pity. He's scored some great goals - sadly against England as well - but he's a quality player."