World Cup: Paul Pogba praised by Yohan Cabaye and compared to Patrick Vieira
Last Updated: 02/07/14 10:51am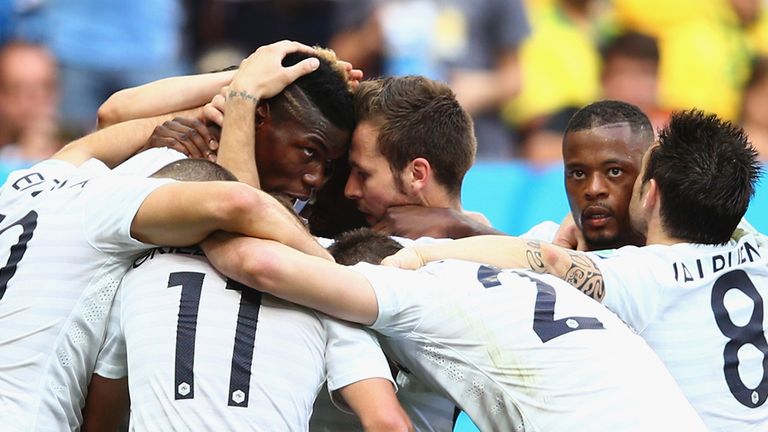 Yohan Cabaye has outlined the importance of Paul Pogba to France and has likened his fellow midfielder to Patrick Vieira.
Pogba opened the scoring in France's 2-0 win over Nigeria on Monday in the last 16 of the World Cup and is tipped to play another key role in Friday's quarter-final against Germany.
The 21-year-old has established himself as a key figure at club level for Juventus and on the international scene with France in the past two years since his departure from Manchester United.
His playing style has prompted comparisons with former France captain Vieira, and Paris St Germain midfielder Cabaye can see the similarities.
Cabaye has also praised the way Pogba has responded to criticism after being warned earlier in the World Cup to keep cool after being in danger of a red card in the opening game against Honduras.
"Yes, fortunately for us, Paul is like Vieira," said Cabaye.
"He is very important for the team dynamic and we just enjoy playing together with him. That unity is the best way for us to progress as far as we can.
"Paul deserved to be man of the match against Nigeria and to score because he is a very good footballer.
"He keeps his confidence even though he has been getting a lot of criticism. He stays relaxed and he knows the team is with him.
"He showed what he can do on the pitch and it is the best way to give a response to those who criticise him."