World Cup: Piara Powar calls on FIFA to do more to tackle discrimination
By Dev Trehan
Last Updated: 04/07/14 2:37pm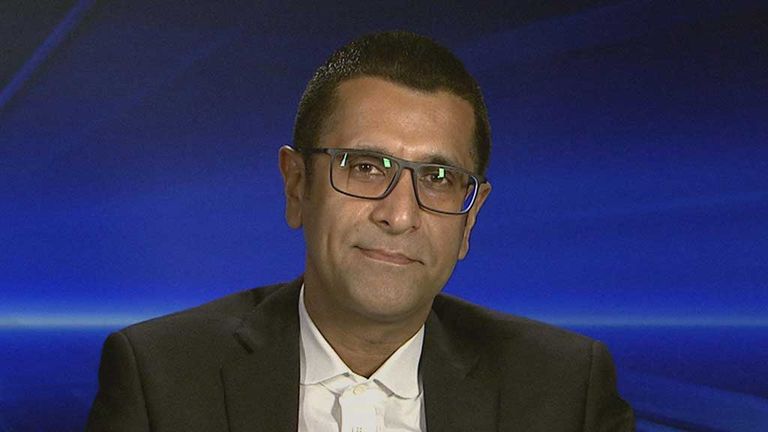 FIFA should have done more to tackle discrimination at the World Cup, according to Football Against Racism in Europe (FARE) executive director Piara Powar.
On Monday, Jeffrey Webb, head of the governing body's anti-discrimination task force, suggested there was a 'disconnect' between his department and FIFA's disciplinary committee.
Webb's comments came after Mexico fans used homophobic chants which went unpunished, while Croatia and Russia fans escaped sanction after displaying neo-Nazi banners during the tournament.
FIFA's disciplinary committee chairman Claudio Sulser defended the decision not to take action against the trio, saying the specific offences were not covered by the disciplinary code.
But Powar, who heads up the FARE network which actively campaigns against discrimination in 41 countries, is underwhelmed by FIFA's stance on the issue.
"FIFA should have done more coming into this tournament," he said. "I think Jeffrey Webb has done a really good job in responding to some difficult questions about why FIFA has turned a deaf ear and a blind eye to some of the things they pledged that they wouldn't turn a deaf ear and a blind eye to.
"We were very clear about what needed to be done and worked with CONCACAF to draw up proposals for highly-trained observers to be present at matches that were submitted to FIFA.
"I think that is perhaps what irked Jeffrey, the idea that a solution was put forward but FIFA did not take up the offer. 
"We've seen quite a lot of far right banners and quite a few examples of homophobia and these are some of the things that FIFA said they would deal with.
"The administration was there and they are paid to work on the fine detail and make sure these things are dealt with.
"For Claudio Sulser and other members of the committee to say they haven't had enough evidence is a too little too late when FIFA turned down the means of getting that evidence."
Powar believes FIFA must learn from the experience in Brazil to prevent racism and discrimination blighting other tournaments in the future.
"It's an unfortunate situation and I think FIFA will have to learn for the 2018 World Cup in Russia and other tournaments that they put on," he said.
"The Women's World Cup, for example, takes place in Canada next year and although we don't associate issues of discrimination with women's football nevertheless they need to be vigilant in making sure these things aren't going on."