League Two: Oxford United appoint Michael Appleton as manager to replace Gary Waddock
Last Updated: 04/07/14 8:15pm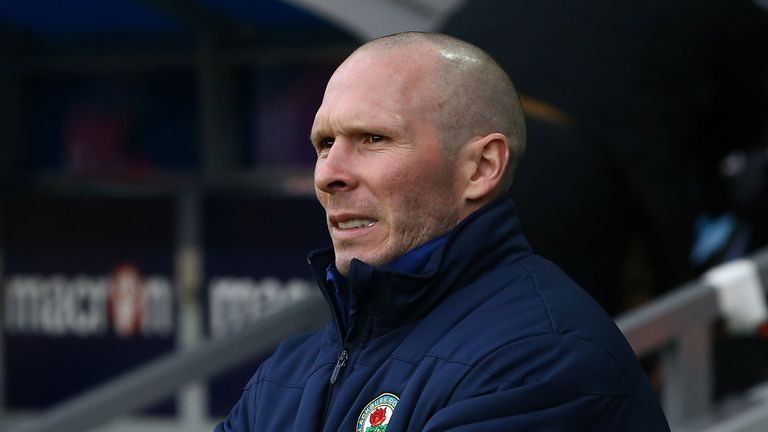 Oxford United have sacked manager Gary Waddock and replaced him with former Blackburn and Blackpool boss Michael Appleton.
Waddock was only in the post for three months but is the victim of restructuring at the top of the League Two club, with ex-Marussia Formula 1 chairman Darryl Eales taking over as chairman and Mark Ashton becoming chief executive.
Former West Brom keeper Ashton, who has previously held similar roles at Wycombe and Watford, takes over the day-to-day running of the club and wanted Appleton as his head coach having worked with him before, with the club keen to stress that Waddock's dismissal was not a reflection of his performance despite failing to reach the League Two playoffs last season. 
Businessman Ian Lenagan, who has owned Oxford for eight years, will stay on and take on responsibility for the stadium redevelopment project. 
Lenagan said in a statement on the club website: "We would like to thank Gary for his effort and contribution through the past months on behalf of Oxford United and to make it clear that this change does not in any way reflect on his performance or capability as head coach."
Eales was quick to reassure fans that the changes would not mean great upheaval at the club.
He told the club website: "I am delighted to be involved in conjunction with Ian Lenagan in driving Oxford United even faster along the already-defined strategy to achieve its ambitions. 
"A lot of people talk about ownership of a football club. I prefer to think of my involvement as that of a custodian of Oxford United with long-term intentions and ambitions which I share with the fans and with Ian. 
"Mark Ashton takes over all day-to-day activities of the club as chief executive from Monday. I know there has been some disquiet at the possible entry of new people into a settled and positive environment at Oxford United but be assured that we intend to continue in precisely the same way as before.
"Mark, in particular, is a highly-capable young man who has learned much from his experiences in running other clubs and I ask that he be supported fully and with enthusiasm by Oxford United fans."