World Cup Verdict: Alex McLeish backing Germany to end Brazil's tournament
Last Updated: 05/07/14 11:47am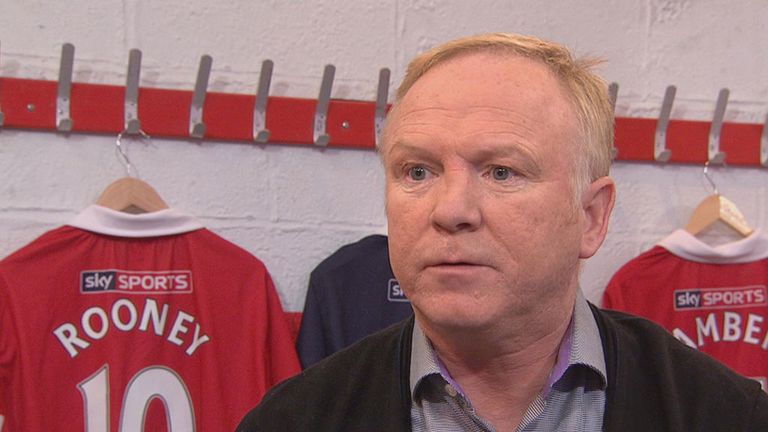 Alex McLeish feels the loss of Neymar and Thiago Silva will be too much for Brazil to overcome.
Neymar suffered a fractured vertebra in the 2-1 World Cup quarter-final win over Colombia on Friday and Silva was booked for the second time, meaning he will join the country's new talisman on the sidelines for their semi-final clash against Germany in Belo Horizonte on Tuesday.
The injury to Neymar will put added pressure on the likes of Hulk and Fred, neither of whom have looked in top form since the tournament started, but McLeish feels the loss of Silva could prove as important.
Speaking to World Cup Verdict, when asked if he thought Brazil could still win the World Cup, McLeish said: "I don't believe they can now.
"I really believe those two players are so crucial to Brazil's prospects that I think the Germans can beat them.
"They could probably have beaten them with those two players in the team, although it would have been much closer. I'd say this is something Brazil can't accommodate.
"They (the other forwards) have to come to the fore now and we haven't seen much of Fred. He was criticised in the early rounds because he didn't move around a lot but he explained he was a focus for the team to play around him and they would eventually find him when the time came.
"But I still see it being very difficult for Fred to come alight in this tournament.
"Hulk has shown flashes of brilliance, going past people as if they weren't there, and then wildly blazing over the bar. His finishing has been very, very poor.
"Fred is now in the veteran stage, he had a brilliant couple of seasons in France with Gerard Houllier at Lyon, Jo came to England and didn't really flourish but he's back in favour in the national team.
"I just don't think they are strong enough to overcome the Germans now that Neymar and Thiago Silva is out - especially him, he's such a brilliant defender.
"France had their moments on Friday but I thought the Germans were by and large in control and it was one of their more accomplished performances.
"The fact they left Per Mertesacker out spoke volumes for the high line they were going to take, with Manuel Neuer doing the sweeping, and it was a good tactical change by Joachim Low."