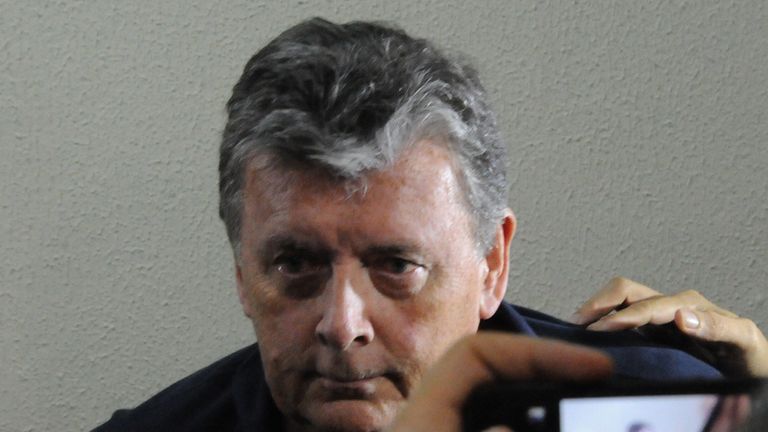 A British director of a World Cup hospitality firm has been arrested as part of a investigation into illegal ticket sales.
Ray Whelan, who works for Match, an official hospitality partner of FIFA, was detained in Rio de Janeiro, police in the city confirmed.
Mr Whelan's arrest comes days after 11 people were arrested in the same city suspected of being part of a multi-million-pound ticket touting operation.
The arrests are part of Operation Jules Rimet, a probe by Brazilian police which has involved detectives tapping phones.
Mr Whelan was arrested at the luxury Copacabana Palace Hotel, a hotel also being used by senior FIFA officials, including its president, Sepp Blatter.
Speaking from Rio, Sky Sports' chief news reporter Bryan Swanson said: "Police here are continuing to investigate the alleged illegal sale of World Cup tickets.
"Twelve arrests have been made so far including Ray Whelan of Match Hospitality. He is not a FIFA official but he does work for the company that has exclusive rights of hospitality packages for world football's governing body.
"Whelan is continuing to help police with their enquiries after being detained here in Rio overnight."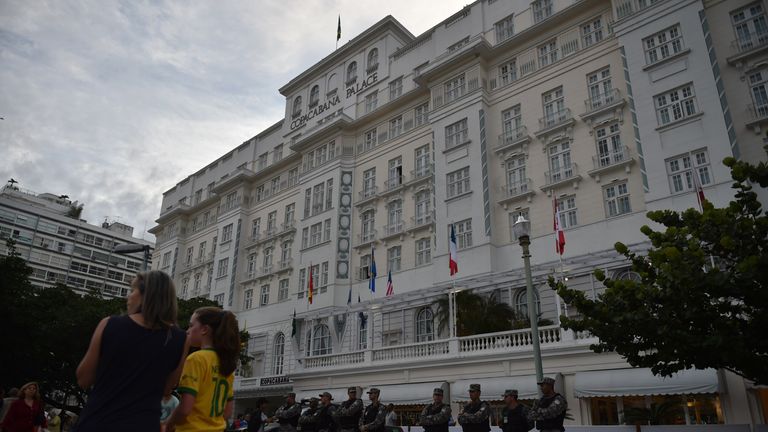 Pedro Dantas, a spokesman for the Rio de Janeiro State Security Secretariat, said Mr Whelan must 'answer to the charges of alleged crime committed on Brazilian soil'.
Re-selling tickets for more than their face value is illegal in Brazil.
According to FIFA's website, the Match hospitality programme "offers clients premium tickets bundled together with a wide range of services such as facilities at the stadiums (including private suites and lounges and marquee tents), gourmet catering, preferential parking, entertainment and gifts."
The arrest comes after the son of FIFA vice-president Julio Grondona last week found himself facing accusations of selling tickets at more than face value.
He denied the claims, but said he had given away some tickets to a friend.