Transfer news: Luis Suarez will be a 'great signing' for Barcelona, says Gerard Deulofeu
By Francisco Acedo
Last Updated: 11/07/14 1:41pm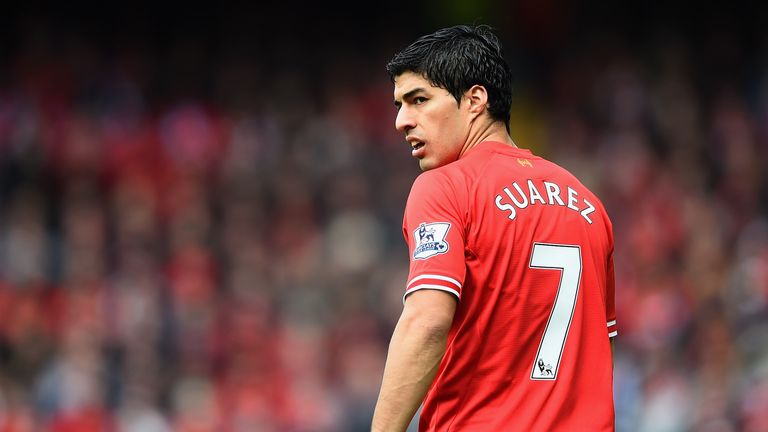 Barcelona forward Gerard Deulofeu believes that Luis Suarez will be a "great signing" for the club.
The Spanish club will reportedly pay £75million for the Uruguay international, who has been banned from all football-related activities by FIFA until the end of October because of his bite on Italy defender Giorgio Chiellini at the World Cup in Brazil.
Deulofeu, who played on loan for Everton last season, has now backed Suarez to shine at Barcelona.
"I think he is a very interesting player," the 20-year-old told El Mundo Deportivo. "For me, he is one of the best strikers in the world and would be a great signing."
If Suarez moves to Barcelona, then he is likely to start alongside Lionel Messi and Neymar in attack, but Deulofeu is confident that he can compete with them and convince new coach Luis Enrique to give him chances.
"Yes, I always thought I would return to Barca," said the youngster. "I'm very confident.
"I have worked hard this year at Everton and I have learned many things and I've been lucky enough to achieve the goal of returning home.
"Yes, they are the best players, but I am very confident about my chances and will work every day."