Rob Witschge feels Luis Suarez is bound to succeed in Barcelona
By Dev Trehan
Last Updated: 12/07/14 11:16am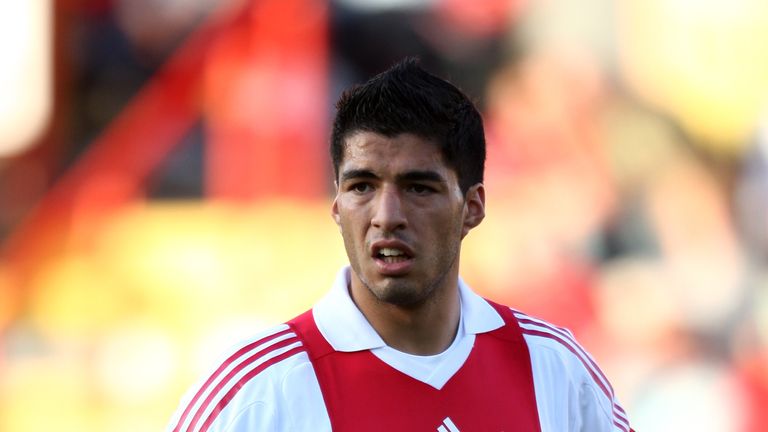 Luis Suarez is bound to succeed at Barcelona according to one of the men who had a part in developing his talents.
The Liverpool striker Iooks set to complete the third highest transfer in history when he moves from Anfield to Barcelona for a reported fee £75m fee next week.
And former Dutch international Rob Witschge, who coached Suarez at Ajax, is backing the Uruguayan to light up the Nou Camp next season.
"His talent was obvious," Witschge told Sky Sports. "Groningen brought him to Europe and then Ajax saw him and helped him take the next step (in his career).
"He did some great things at Ajax. He was already a very good player despite moving to Liverpool at a young age at 23 or 24.
"Obviously going to Liverpool has been great and he has made some unbelievable steps in England.
"Luis is even better and now he's going to Barcelona which is the highest level.
"When Barcelona have the ball opponents will have a big problem. In the past when Barcelona have given up the ball they have been open to the counter attack but when you have Suarez, (Lionel) Messi and Neymar, that is going to be difficult.
"I think (Luis) will score and make some great goals and they will love him like they loved him at Liverpool and loved him at Ajax."
Suarez is expected to be officially unveiled at a press conference in Barcelona next week.
The 27-year-old saw his four-month ban from football for biting Giorgio Chielini during the World Cup upheld by FIFA on Friday but the case could still end up in a tribunal at the Court of Arbitration for Sport.