Harry Redknapp urges England to stop copying other countries' styles
By Fred Nathan
Last Updated: 18/07/14 2:51pm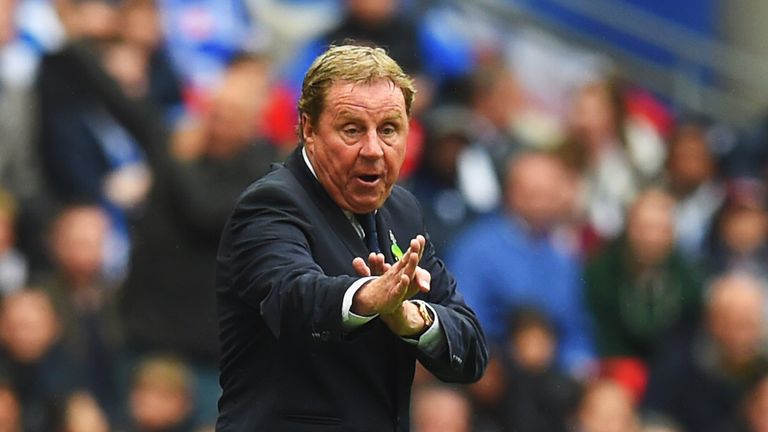 QPR manager Harry Redknapp has urged England to forge their own identity, rather than copy other countries' styles.
Speaking at a press conference on the day after he signed former England centre-back Rio Ferdinand on a one-year contract, the 67-year-old said that before the World Cup he believed England were certainties to win what he called "a very poor group".
However, Roy Hodgson's side were eliminated at the group stage after defeats by former World Cup winners Italy and Uruguay, before drawing 0-0 with eventual quarter-finalists Costa Rica.
"It is very disappointing. We have good players and a good manager, just as we have had lots of good players and managers since '66," Redknapp said.
"The problem is that when France win the World Cup, we've got to copy the French way. Then they blow up and next World Cup we've got to copy the Spaniards, then copy the Germans.
"Next World Cup I'm sure we'll copy someone else.
"Let's be ourselves and get the best out of the players. Let's find out how we actually play the game. What is the England style of play? Everybody should play the same way, from youth teams through to the U17s and U18s."
Redknapp also believes the FA should be employing people to work at grassroots level whose football philosophy is one of attractive play.
"Are we going to play football? I don't know," he said.
"Please God we are - we need teams to play from the back. I see people getting involved in coaching England's younger teams; I ask myself whether they want to play football and I'm not sure they are."
And Redknapp was quick to dismiss the suggestion that he was consulted about England's style of play in recent times.
He said: "No of course not! They have too many other experts for that."