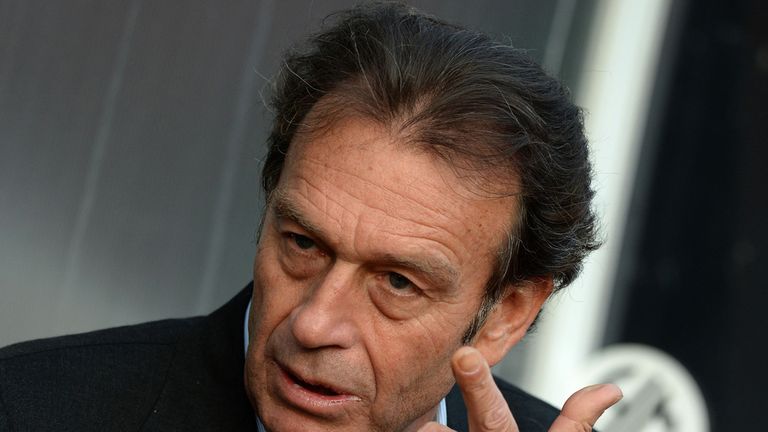 Leeds owner Massimo Cellino has blasted Ross McCormack, saying the recently-sold striker had wanted to leave Elland Road back in January.
After almost four years at Leeds, McCormack joined fellow Championship club Fulham earlier this month for a fee just short of £11million.
And Leeds' Italian chief Cellino says the 27-year-old Scot almost joined Cardiff during the last transfer window.
The forward netted 29 goals for the Whites last season and Cellino said: "I didn't want to sell McCormack because for me, he was the best player we had.
"I was hoping to keep a player who guaranteed us at least 15 goals and McCormack would do it.
"I'm very unhappy because McCormack decided to go for another experience.
"He tried to walk away in January to Cardiff and was already sold for £2m but I turned it down.
"He wanted to go away for a lot of reasons he told me, his kids, his wife. He had just signed a three-year contract and he was happy with the wages and it was good wages.
"But they offered him better wages and like I told you, I was not happy to sell. I said 'OK if you want him, give me £10m.' I said it because I was sure no one would offer it, so it was a good excuse."
Cellino was disappointed with the player's attitude, adding: "When it came to pre-season McCormack did not come because he said he was feeling sick.
"There was a problem with his family and I was really disappointed. In his mind he was already gone.
"And then I worked a lot on a long deal and we closed McCormack for £10,750,000.
"That is important money for the club. But, it was not in our budget to sell. I didn't like that another side from the Championship came to take our best player. If it was a side from the Premier League I wouldn't mind."