Greece appoint former Chelsea boss Claudio Ranieri as new manager
By Ryan O'Donovan
Last Updated: 25/07/14 5:20pm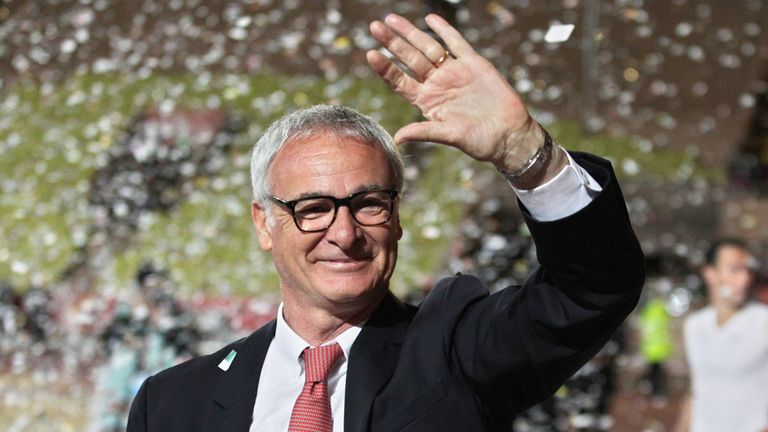 Greece have appointed former Chelsea boss Claudio Ranieri as their new manager.
The Italian has signed a two-year deal with the Greek national team with the aim of making sure the team qualifies for Euro 2016.
The 62-year-old takes over from Fernando Santos whose contract expired following the World Cup where he guided Greece to the last 16.
Ranieri's most recent job was with Monaco, where he spent two years.
He led the team to promotion from the second tier of French football in 2013, winning the second division for the first time in Monaco's history in his first season.
He then secured a second-placed finish in Ligue 1 in 2014, finishing the season with 80 points before being sacked.
"I had other offers but once I met with the president of the federation I had a good feeling," Ranieri said.
                  
"I saw Greece at the World Cup and they gave me a very good impression and I loved their spirit. We will continue to work hard and look to produce the best results in Euro 2016."
Greece are in Euro 2016 qualifying Group F and will face Hungary, Romania, Finland, Northern Ireland and the Faroe Islands.
A statement from the Greek Football Federation read: "The Italian coach, with service at many major European clubs, is expected to lead our group to new successes with Euro 2016 on the horizon."