Transfer news: Didier Drogba will re-join Chelsea in the next few hours
Last Updated: 25/07/14 5:14pm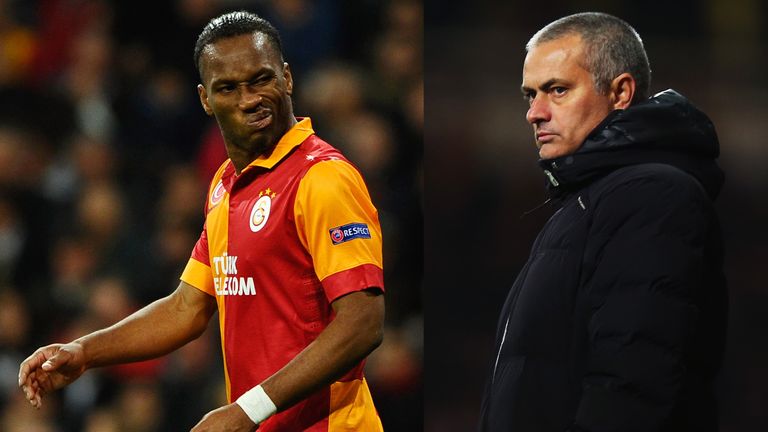 Didier Drogba will re-join Chelsea in the next few hours, Sky Sports News understands.
Jose Mourinho said on Thursday that he was considering bringing Drogba back to Stamford Bridge – and that move will happen this afternoon, we understand.
Drogba scored over 150 goals during an eight-year spell at Chelsea before leaving for Chinese club Shanghai Shenhua two years ago.
The 36-year-old has spent the past 18 months in Turkey with Galatasaray, but is now a free agent and has been linked with Juventus, in addition to a return to Chelsea.
Mourinho insisted that he would not let his heart rule his head when making a decision on Drogba, but he does believe the Ivory Coast forward could be a good squad option to have at his disposal.
"We want to win matches and win titles and Didier is one of the best strikers in Europe and still very adapted to the needs of the Premier League," said Mourinho.
"We are thinking about it in a non-emotional way. If we bring him back it is not because he is Didier or scored the most important goal in the history of Chelsea football or because, as I have read somewhere, I need an assistant. No.
"If I bring him back - and the decision has to be made soon, because I want to close the dressing-room door - it is because as a player he has certain qualities to make the team stronger.
"With Didier's profile, being a squad player he could be important for any team. And because we know his heart is pushing him to where he feels he belongs, and because our boss has this big feeling towards him, we are thinking about the possibility.
"We feel that Didier belongs to us. Is he coming back as a player for one more year or a couple more years? Let's see what is going to happen.
"The team is not about the XI, it is about the different options, and as an option I would not say no about the possibility of Didier.
"It is the position where it is more common that the player who starts the game doesn't finish. It is easier to have them all motivated and all happy in a certain way.
"Exactly because of that, the striker's position is not the one where the manager does not have two players for one position. We have three or four options."