David Sheepshanks delighted Barcelona have chosen to base themselves at St George's Park
Last Updated: 28/07/14 6:54pm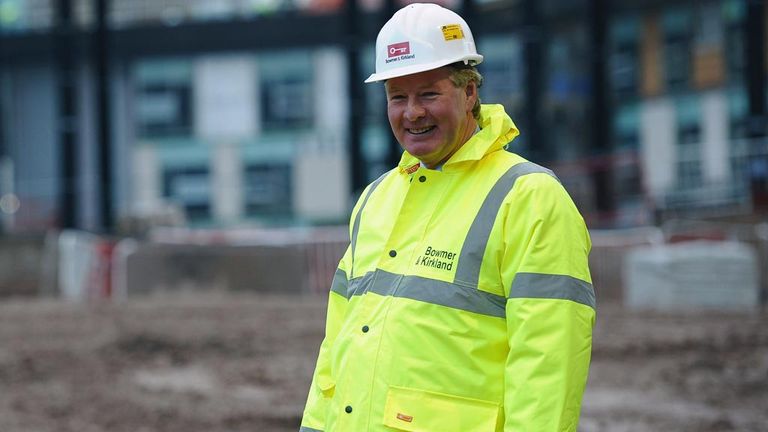 David Sheepshanks says he is overjoyed that Barcelona have chosen to make England's National Football Centre at St George's Park their pre-season training camp.
Sheepshanks, chairman of the centre which was opened only 21 months ago, believes Barcelona's presence is a major boost for the Staffordshire venue which was built for the benefit and development of the national game in England.
And he is convinced the centre, constructed at a cost of over £100m, will be a sustainable venture for many years to come.
It has already been used by a number of clubs, from both home and abroad, with the NFC also the location for training the football coaches of the future.
La Liga giants Barca have chosen the Burton-upon-Trent venue as their pre-season training camp, much to the delight of the former Ipswich Town chairman.
Speaking to Sky Sports News he said: "We set out to provide world-class facilities for world-class teams and we can't get a better endorsement than having Barcelona choose, after two reccies,  to make this their training camp.
"I am told this is an exception for them but they have come to England to prepare for the new season at this stunning venue. This is a training haven to inspire people and we are pleased to have them here.
"They arrived Monday and will train here for five days before flying out on Saturday to play a game in France. They are away from the public glare in a stunning environment.
"But it's not just them, the England senior ladies are also training here along with those doing their level four coaching badges, plus others from New Jersey, so St George's is as busy as ever."
As for benefiting the English game as a whole, he said:: "We are unashamedly long term. This is our focus on coach education, on how we raise the standards of our coaching at all age groups.
"It will help bring more players through at all levels, and ultimately get to the point where we get a successful winning England team – both men and women – and then sustain it.
"A lot of English club teams have already used it, we are very busy. It was built by the FA for football, both at the top of the pyramid and at the bottom of it.
"The hotel is running at 70-80% occupancy, sometimes it's hard to get a booking, we have a proven business model and no one needs to worry that St George's Park won't pay its way.
"We will move progressively into a break-even situation and we are already ahead of budget."