Transfer news: Paris Saint-Germain striker Edinson Cavani happy to stay
Last Updated: 31/07/14 3:36pm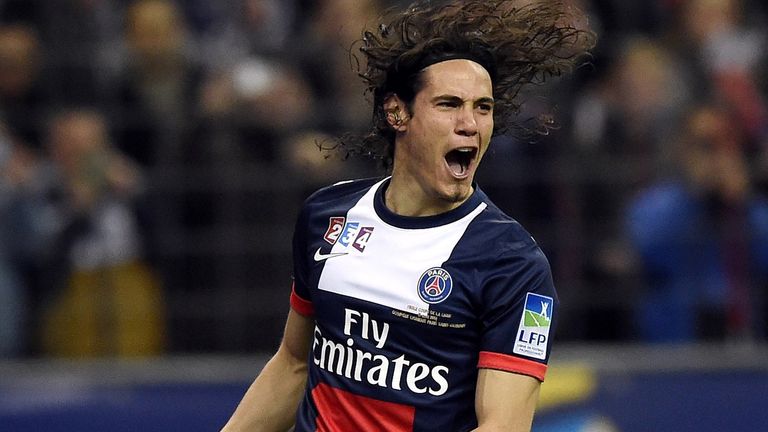 Paris Saint-Germain striker Edinson Cavani has rubbished claims he asked to leave the Ligue 1 champions.
The 27-year-old Uruguay international cost the French giants a reported £55million last summer but has been the subject of intense transfer speculation since reports he has struggled to adapt to playing second fiddle to Zlatan Ibrahimovic.
Despite being linked with the likes of Manchester United, Cavani told L'Equipe: "I am sure to stay, why would I not?
"I'm well in Paris. I have a contract to honour. I'm calm, I'd rather be here. I feel good here. However, I know it does not depend solely on the player but also on the club.
"There were some small issues about the position I wanted to play but I feel very good about that now.
"I waited for the right moment to speak. It is important for a striker to play in a position that is natural for him. Everyone knows my position and we do not need to talk about this."
Cavani, who rose to stardom with Serie A club Napoli, netted both PSG goals in the 2-1 Coupe de la Ligue final against Lyon, which secured the club the double.