Werder Bremen's Thomas Eichin insists striker Davie Selke is not for sale
Last Updated: 31/07/14 3:13pm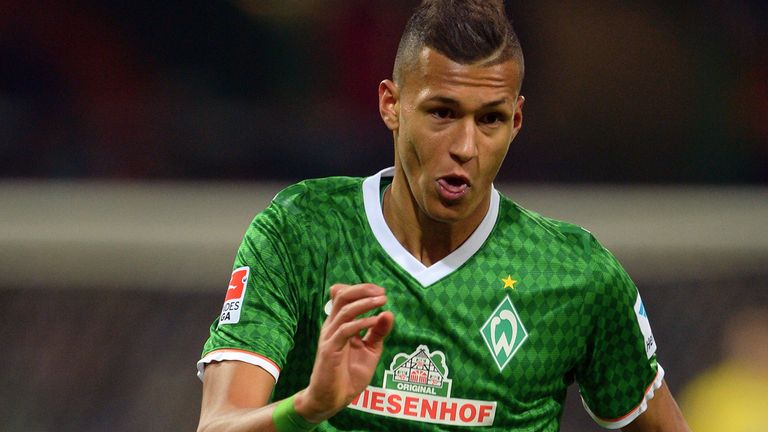 Werder Bremen general manager Thomas Eichin says any clubs interested in striker Davie Selke can "save themselves the phone call", insisting the Germany Under-19 international is not for sale.
Selke has impressed during Germany's march to the finals of the UEFA European Under-19 Championship in Hungary by scoring six goals in four games ahead of Thursday's final against Portugal.
After the conclusion of the tournament in Hungary, Selke will return to Bremen, where he is to be inserted into the first-team squad, rather than sold.
"We have a plan with him," Eichin told Bild. "He is going to be integrated into our Bundesliga side bit by bit.
"Any other club can save themselves the phone call."
Selke still has some convincing to do in Bremen, in spite of his goals in Hungary. Coach Robin Dutt said the player must yet prove he is good enough to be considered.
"We're talking about a youth tournament here and he's already proven himself at that level," said Dutt, who chose not to pick Selke in his squad throughout the second half of last season after he had a training ground bust-up with Clemens Fritz.
"We hope this (tournament) will give him an extra boost, and then he will become a firm part of our squad."