Barcelona's new head coach Luis Enrique has paid tribute to Sir Bobby Robson
Last Updated: 31/07/14 4:06pm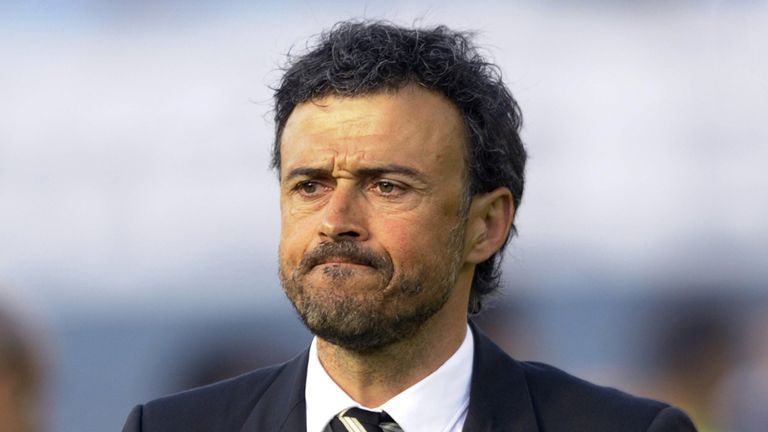 Barcelona's new head coach Luis Enrique has paid tribute to Sir Bobby Robson on the fifth anniversary of the former England manager's death.
Enrique played under Robson while he was in charge at the Nou Camp in the 1996-1997 season and he says his former manager's passion for football was inspirational.
The Football Association have marked the anniversary with the Sir Bobby Robson National Football Day and a grassroots event next to Ipswich's Portman Road.
Enrique, meanwhile, who has brought his Barcelona team to train at St George's Park, told the FA website: "As a manager, he had very clear ideas, with an attacking concept of play and an easy and clear philosophy.
"His natural way of doing things, being very spontaneous, being capable of managing a group, being able to adapt himself to the high expectations of a big team with different circumstances.
"I remember that at half-time he used to grab some plastic glasses to show us the tactics and movements he wanted to see. He was a very talented and easy going person."
It was Enrique's first season as a player at the club and, for that reason, he has special memories of Robson.
"It was a year where we won three trophies, one Cup Winners' Cup, one Kings Cup, one Spanish Super Cup," he added.
"It was a difficult season because it was the year after [Johan] Cruyff had left, and Barcelona decided to sign the services of Robson and his great experience. I think he reached the full expectations.
"I used to appreciate his words of praise, because it was my first year at Barcelona, a very important year for me, and I have to say, I always had a good relationship with him and he always had good things to say about me and that's always nice."