Real Madrid coach Carlo Ancelotti says Louis van Gaal faces a tough task at United
Last Updated: 02/08/14 12:31pm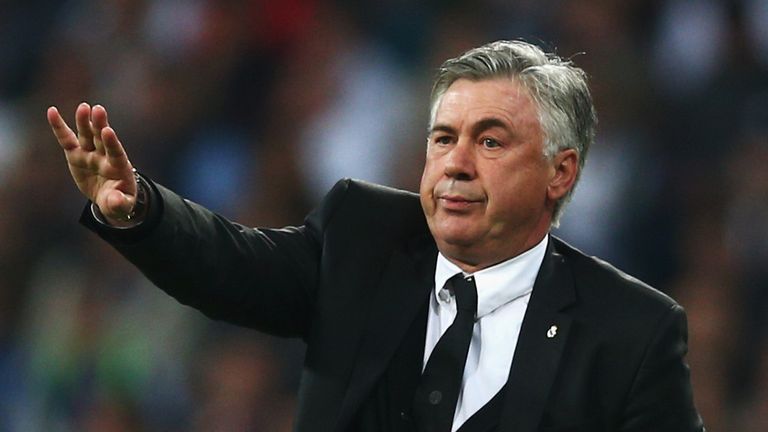 Louis van Gaal will struggle to win the Premier League in his first season as Manchester United manager despite being an accomplished and experienced coach, according to Real Madrid boss Carlo Ancelotti.
Ancelotti expressed his admiration for the Dutchman ahead of his side's match with United at the Michigan Stadium in the International Champions Cup pre-season tournament on Saturday.
The Italian, who led Chelsea to the Premier League and FA Cup double in 2010, insisted that Van Gaal will do a "fantastic job" at Old Trafford.
But he suggested that the former Ajax, Barcelona and Bayern Munich coach faces a difficult task in overhauling the club's fortunes following a disappointing start to the post-Ferguson era.
United have added Ander Herrera and Luke Shaw to their squad over the summer, but Ancelotti believes the fierce competition in the English topflight and the extent of the revolution required at United could scupper their hopes of challenging for the title.
Competitive
"He [Van Gaal] is a very good and very experienced manager," Ancelotti said. "He has had fantastic experience in many countries and I think he will do a fantastic job with Manchester United.
"He had a fantastic World Cup with Holland and is a manager who has nothing to learn.
"After Alex Ferguson, last year for United was more difficult and now they have to repeal the team. They have signed really good players this year. [But] to build a team is not so easy.
"The Premier League in this moment is a very competitive league and will not be easy to win in the first year because there are a lot of teams who are really competitive and want to win."