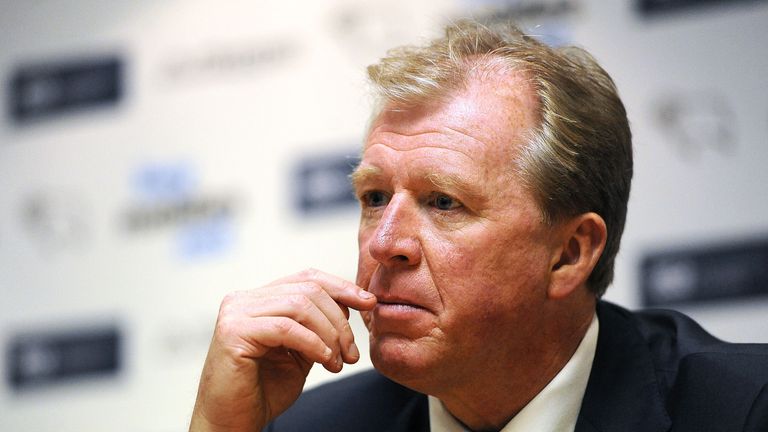 Derby head coach Steve McClaren is unhappy with the way Sheffield United handled Kieron Freeman's proposed transfer and insists Mason Bennett will not be moving to Bramall Lane.
The Blades, managed by former Rams boss Nigel Clough, wanted to sign full-back Freeman on a permanent deal and take teenage striker Bennett on loan but the move collapsed late last week. The stumbling block appears to have been over Freeman's personal terms.
Clough said over the weekend that a deal for the 21-year-old was now 'dead and buried' and Derby now say they will not be loaning Bennett, 18, to the Sky Bet League One club.
"We are disappointed because Kieron Freeman and Mason Bennett want games, and we felt Sheffield United was a good move for them," said McClaren after his side's 2-0 win over Rangers on Saturday.
"They were on their way to Sheffield and all of a sudden they turned up at our training ground having been sent back. We are not pleased about that, not pleased at all. We don't feel as though it has been handled very well.
"I do not know the ins and outs of it, whether it is Sheffield United, whether it is the player (Freeman) or the player's agent but the biggest thing is that Mason kind of got messed around.
"I feel sorry for Mason because he was looking forward to going there on loan and playing. We will have to look again at Mason and where he goes now."
Asked if the deal to Sheffield United is dead, McClaren replied: "Certainly for Mason.
"It was important for him to go out and play. I have got five or six clubs just waiting to take Mason and he would be a great signing for somebody but he is not going to Sheffield United."