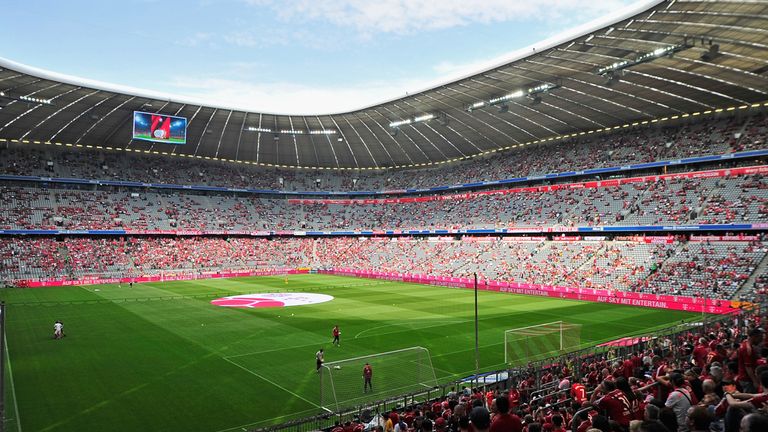 England's bid to host the semi-finals and final of Euro 2020 at Wembley may be completely unchallenged at next month's vote with Germany FA chiefs considering dropping Munich's rival bid.
Germany wants to stage Euro 2024 and its football association (DFB) may now only bid for Munich to host group games at Euro 2020 so as not to harm its campaign for the tournament four years later.
UEFA is holding Euro 2020 in 13 different countries to mark the 60th anniversary of the tournament and only Wembley and Munich's Allianz Arena have put in bids to host the climax of the competition - the semi-finals and final - ahead of the vote on September 19.
DFB president Wolfgang Niersbach said that a decision on whether to press ahead with a bid for the final remains "open" – but made it clear that both the DFB and the Football Association would work together to support each other.
Niersbach said: "We still have the two options – to host the final rounds or four matches in the first rounds.
"Our decision is open. We have an excellent and wonderful relationship with the England FA. We are sitting together very often and thinking about the possibilities of how we can support the other association.
"It is still open but I am totally convinced that we will have both Wembley and Munich on the land map for Euro 2020.
"Discussions on the final round are still open. But we are very relaxed about it."
Niersbach also confirmed that Germany would bid for Euro 2024 – when they will be up against Turkey - which would be the first major men's football tournament the country has hosted since its hugely successful World Cup in 2006.
"I officially announced already at our general assembly in October 2013 that we want to host Euro 2024," he added.