Capital One Cup - The Gaffer: Richard Money
From learning from Bob Paisley to working in Australia, Cambridge's head coach has seen almost everything in football. Sky Sports therefore grabbed the chance to chat about the art of management
By Peter Fraser - Follow me on Twitter @PeteFraser_
Last Updated: 08/08/14 3:11pm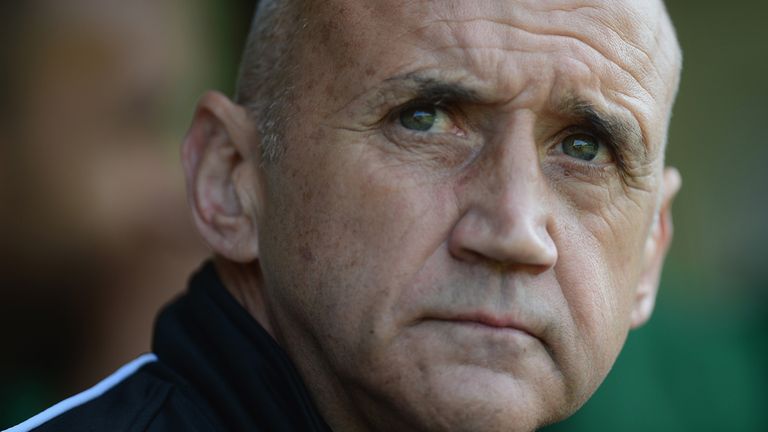 Cambridge United head coach Richard Money is preparing his team for what they hope will be a major upset in the Capital One Cup when they take on Birmingham City.
Following their return to the Football League, Tuesday night's first-round game pitches last season's Conference play-off winners against a Championship team who have won the League Cup twice in their history.
It is therefore a big test for Cambridge but the challenging date at St Andrews is not a daunting prospect for boss Money, who has enjoyed a mass of experience and success throughout his career.
During his playing days, Money was most notably a part of the Liverpool squad who won the 1981 European Cup while he also made more than 100 appearances for Fulham and played more than double that total in a combined two spells at Scunthorpe United.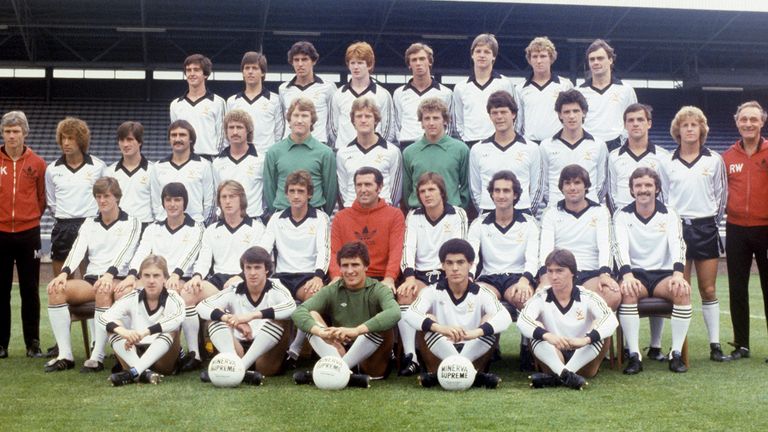 A serious knee injury at Portsmouth had earlier threatened to bring his career to a premature end and led him to begin thinking about the progression into coaching and management before he retired.
Money duly went on to take charge of Scunthorpe in between various coaching jobs at the likes of Aston Villa and Nottingham Forest before management spells followed in Sweden with AIK Fotboll and Vasteras SK.
A job at Newcastle Jets in Australia was next up before Money returned to England to lead Walsall to the League Two title prior to then taking over at Luton Town.
Money joined Cambridge in October 2012 and has since successfully worked as head coach in tandem with director of football and club legend Jez George. Here, Money gives Sky Sports an insight into the art of football management.
DURING YOUR PLAYING CAREER, DID YOU ALWAYS WANT TO BE A MANAGER?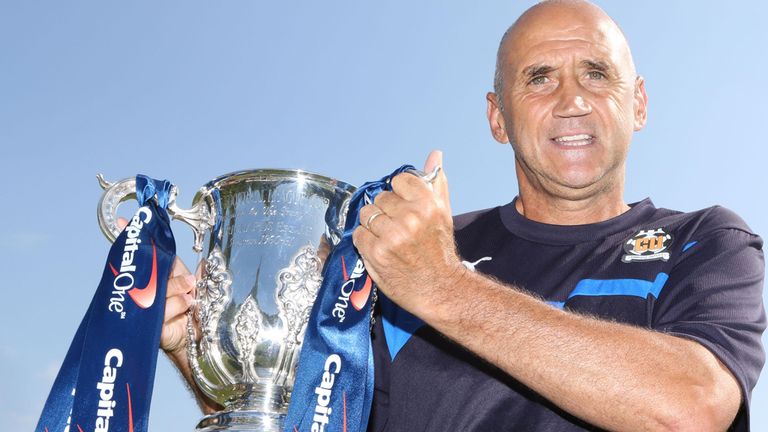 "I think so. I ruptured my ACL [anterior cruciate ligament] at Portsmouth when I was still only about 29 or 30 years old. When I recovered from that, I was able to go back to Scunthorpe and play and coach. It was a seamless transition and one that just happened. But once I had made that decision to go back to Scunthorpe, it [moving into coaching] was something I wanted to do."
WHO WERE YOUR EARLY MANAGERIAL ROLE MODELS AND THOSE WHOSE PRINCIPLES OR PHILOSOPHIES YOU ESPECIALLY ADMIRED?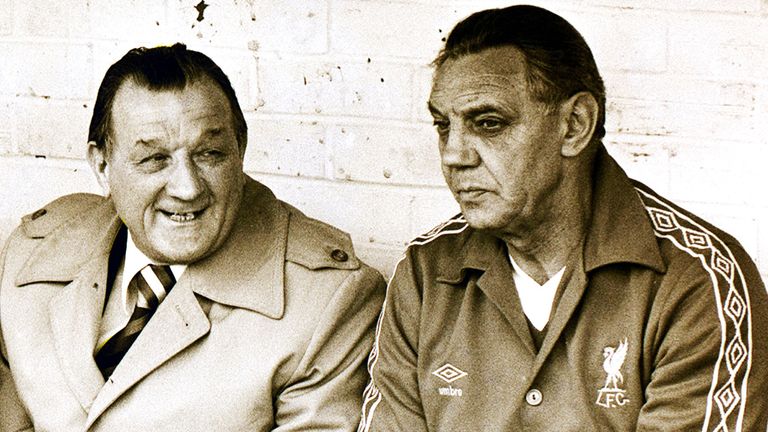 "I was very lucky as a player to have played under Bob Paisley at Liverpool and David Pleat at Luton Town. I also played under Bobby Campbell at Fulham and Portsmouth. At the end of my playing career, I worked with some really clever and astute managers at the lower levels; people like Frank Barlow, Nick Buxton and Bill Green. When I went to Aston Villa as youth-team coach, within the space of four years, I served under Graham Taylor, Ron Atkinson and Jozef Venglos. You could not meet three managers who were so diverse across the spectrum of coaching and management. I also finally went to Nottingham Forest and Manchester City with Frank Clark and then Gordon Strachan at Coventry City. I have been very fortunate to watch and learn from a lot of good people."
DO YOU THINK OF MANAGEMENT AS A ONE-ON-ONE BATTLE WITH THE OPPOSING BOSS?
"My coaching philosophy is very much based around the team; it always has been. The one-on-one battle is a matchday process but I think, first and foremast, no matter what talented individual you have in the group, they all have to understand that the team ethos is vital. The team gives you the platform to go and perform. If the focus is the other way around, you can find yourself in a little bit of trouble."
WHAT DO YOU THINK ARE THE KEYS TO SUCCESSFUL MAN-MANAGEMENT?
"I was lucky that I went to work in Sweden and Australia and you start to understand that each player is an individual. You start to deal with a lot of different personalities and different languages. You get different types of character; everyone is an individual; what works for one does not work for another."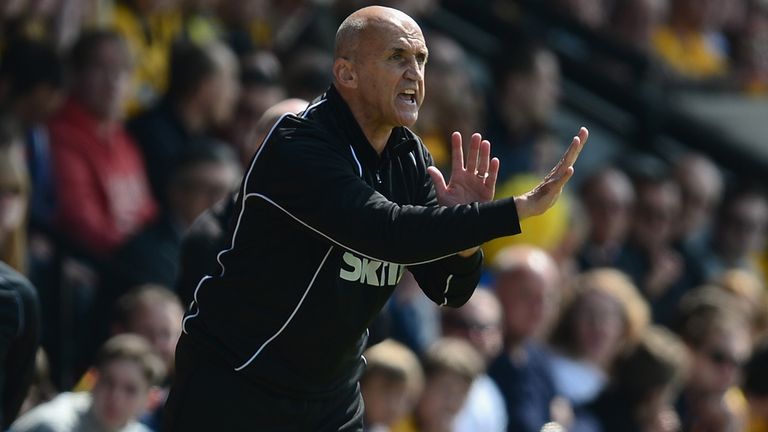 HOW IMPORTANT IS TRUST WHEN WORKING AS A HEAD COACH WITH A DIRECTOR OF FOOTBALL, A CHAIRMAN, SCOUTS OR AGENTS?
Experience helps you handle the pressure. As a young person, you tend to lie in bed, thinking about what the team should be or the best way to win the game. But the older you get, the less that becomes a problem
Richard Money
"It is vitally important. I am lucky here at Cambridge that I have Jez George who people consider to be 'Mr Cambridge' and his role is director of football. He oversees all the football departments and we have a very close football relationship. I guess I am a little bit outside of the normal box in that I worked with someone similar, Paul Taylor, at Walsall, when we won League Two. Having worked in Sweden and Australia, working with a director of football is something that I am used to. It is a structure of staff which is the norm for me and I think it is the right structure. It is people like Jez who deal with the agents and all of that stuff. It enables me to do the job that I need to do."
HOW DO YOU DEAL WITH THE PRESSURE? DOES ANYTHING IN FOOTBALL KEEP YOU AWAKE AT NIGHT?
"Experience helps you handle the pressure. As a young person, you tend to lie in bed, thinking about what the team should be or the best way to win the game. But the older you get, the less that becomes a problem. The better prepared you are and the more work you have done in the day means you tend to sleep a lot easier."
IF YOU COULD GIVE ONE PIECE OF ADVICE TO SOMEONE STARTING IN MANAGEMENT, WHAT WOULD YOU SAY?
"You learn from people but very quickly you have got to understand that you have got to be your own man and make your own decisions."
Richard Money was speaking on behalf of Capital One, the credit card company and sponsors of the League Cup