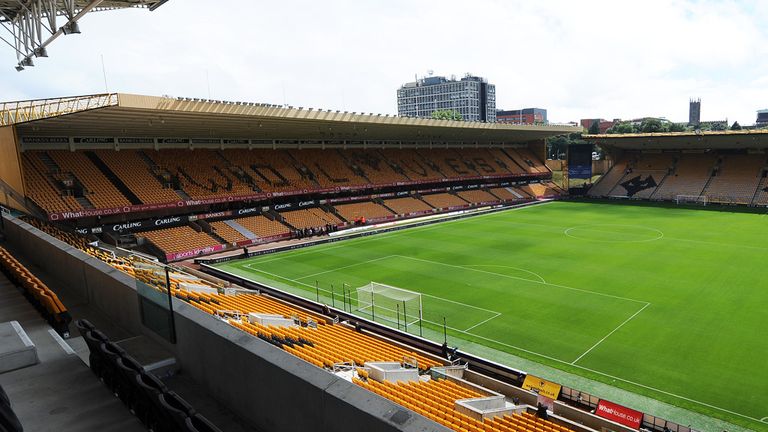 Norwich City are continuing their investigation into claims that some of their fans racially abused a Wolves player in Sunday's Championship match at Molineux.
The fans being investigated were reported to the authorities by fellow Norwich supporters.
Reports suggest that up to five City fans were involved in the abuse. The family of a black Norwich player were sat a short distance away and were caught up in the incident.
The Norfolk club have asked the police to investigate the incident further and issued the following statement:
"Norwich City can confirm the club has received a number of complaints from its supporters about an incident in the away end at Molineux during Sunday's Sky Bet Championship match against Wolverhampton Wanderers.
"Following allegations of racist behaviour by two or three supporters, the club is passing our evidence on to police and asking them to investigate the matter further.
"In addition to and separate from the outcome of any police enquiries, the club will ban any supporters we are satisfied are guilty of racist behaviour from Carrow Road for life.
"The club has a zero-tolerance policy on racism and other forms of discrimination and will always ban anyone found guilty of such behaviour from our ground.
"We are committed to being a responsible member of our community and passionately believe that football should be a positive, inclusive sport which everyone can enjoy watching and playing.
"The vast majority of our supporters are a credit to this football club and the county of Norfolk and we would like to thank the many Norwich fans present at the game who brought this matter to our attention and to the attention of the safety staff at Molineux so promptly.
"This 'self-policing' is a vital and welcome assistance to safety staff and police, as clubs and fans work together with the relevant authorities to eradicate discriminatory behaviour."
Wolves have offered their assistance and also issued a statement on their website: "Towards the end of the game we received reports of an isolated incident involving a small number of Norwich supporters and, when stewards investigated, allegations of racism were made against two individuals.
"Club officials will now be co-operating and working closely with their counterparts at Norwich, and the relevant authorities have been informed.
"As a club, we deplore racist behaviour and indeed any form of discrimination, and are grateful to those Norwich supporters who brought it to the stewards' attention.
"It is thanks to those supporters, in highlighting the behaviour of their fellow fans, and the stewards, that the perpetrators have been identified.
"Aside from this one incident, yesterday's game was played in an excellent atmosphere and supporters of both teams were a credit to their clubs."
From this season, under new anti-discrimination rules issued by the FA last week,  clubs are responsible for the behaviour of their fans and can be fined if supporters are found to have been guilty of abuse.