League One: Jamie McCombe admits he did not expect Doncaster comeback at York
Last Updated: 15/08/14 12:30pm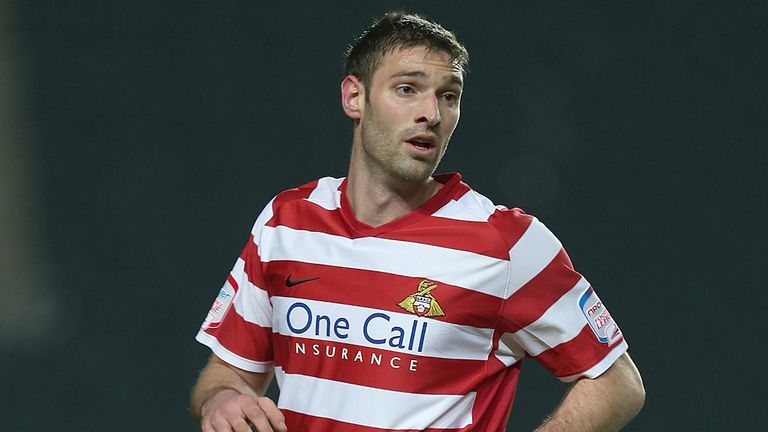 Doncaster defender Jamie McCombe was surprised to be told he was making his long-awaited return from injury against York.
McCombe has endured a nightmare year due to a spinal problem which left him unable to even take part in light training.
He managed to return to action as a substitute for two games at the end of last season only for the ailment to flare up over the summer.
The 31-year-old, who had not started a game since the final day of the 2012/13 campaign, only resumed full training last week but was named by Rovers boss Paul Dickov in his starting XI for Tuesday night's Capital One Cup tie at York.
"It was a surprise, I've not done much training and nothing in terms of 11 aside and I haven't started a game for 15 months but the gaffer said, 'I'm putting you in, you've played 400 times, you know what you're doing, it's going to be tough and you may hate me tomorrow when you get out of bed but we're throwing you in at the deep end'," McCombe told the club's official website.
"I was a bit rusty in parts, and I arrived about three days late for my booking but I get a lot more out of that than running or training, you can't replicate the game situation.
"Overall I was pleased with how I played. If I was playing a lot I'd expect higher standards from myself but I've not played for a long time, I've come back in, kept a clean sheet and gone unscathed so it's been a success."