Premier League: Mark Hughes wants Asmir Begovic to sign new Stoke deal
Last Updated: 16/08/14 1:53pm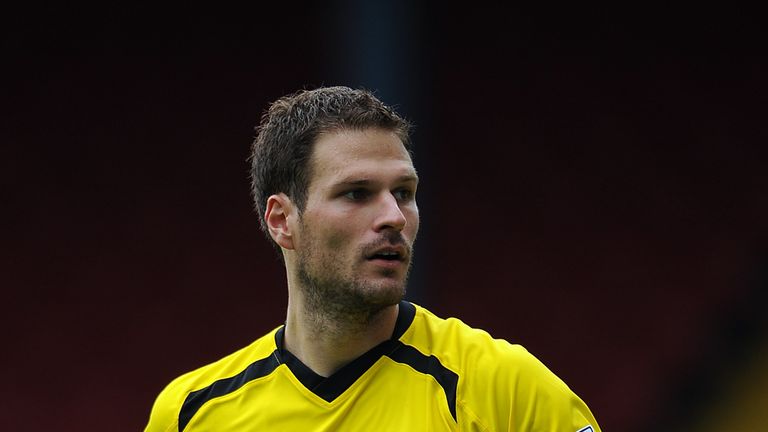 Stoke City boss Mark Hughes is hoping to have discussions with goalkeeper Asmir Begovic over a new contract.
The 27-year-old Bosnia and Herzegovina international's deal runs out in 2016 and he has been frequently linked with a host of clubs across Europe.
Amid reported interest in Begovic, Hughes admits it is pivotal that the Potters tie down Begovic for the foreseeable future.
"I think its clear to everyone on the inside and outside that we have a core group of players that are vitally important to what we do here and certainly Asmir is in that group," Hughes said.
"You look at Manchester City at the moment and they seem to be looking to tie up their important players and we are no different.
"I don't think there are any concrete discussions with regard to anyone's contract, but certainly I wouldn't be averse to sitting down with the likes of Asmir and others in the squad."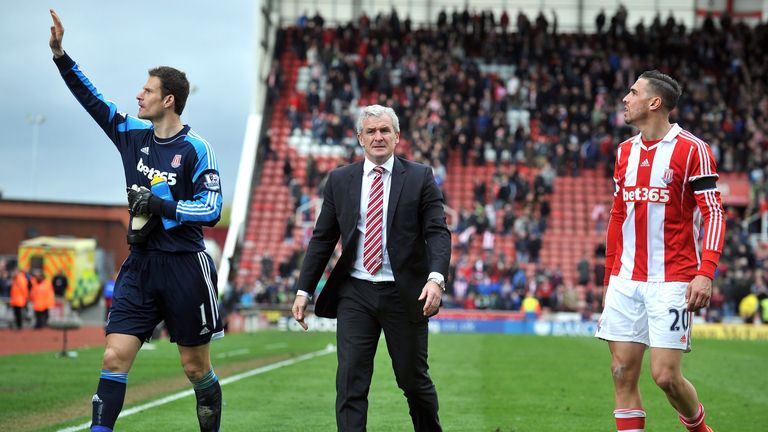 Stoke host Aston Villa on Saturday and forward Jon Walters is confident that his side will be a force in the Premier League season thanks to their summer arrivals.
"You've got to aim higher, you can't stand still, and I think we are right to do that when you look at the shrewd signings we've made," Walters told the Stoke Sentinel.
"Steve Sidwell is a good pro who's been at a lot of good clubs and has plenty of experience.
"Phil Bardsley, as a right back, is an under-rated player. He's not a nice player to play against. He's strong, fast and clever. He's been well schooled at Manchester United and doesn't get enough credit.
"Then there's Bojan, who's a little genius on the ball. He's got great touch, great vision and can just glide past people," he added.
"And don't forget Mame (Diouf) up front because he's been looking sharp in training and friendlies. Competition has stepped up and so the standard has stepped up as well."