Transfer news: Montpellier hope to keep Swansea target Benjamin Stambouli
By Patrick Haond
Last Updated: 18/08/14 2:49pm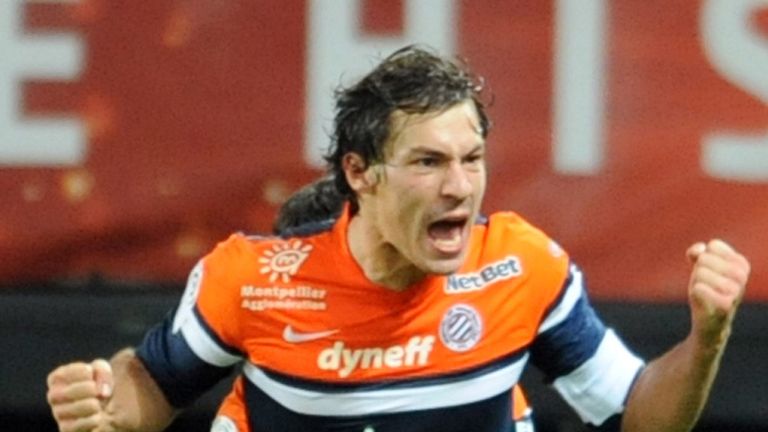 Montpellier coach Rolland Courbis remains hopeful that Swansea target Benjamin Stambouli will remain with the club.
The Swans have made a move for the 23-year-old midfielder, according to Courbis, but that offer of around €3million has been rejected.
Courbis hopes that Stambouli will stay, although the player has just 12 months left on his current contract.
"At a certain time, the Stambouli case will upset chairman Louis Nicollin and he could refuse to sell him. He had an agreement to leave, but the season has resumed now," he said.
"He will play against Metz and then we will see."
Courbis has also been quoted as mocking Swansea's interest in the player, adding: "After Newcastle signed (Remy) Cabella, I heard Swansea are in for Stambouli.
"Our players, who are internationals or future internationals, attract the attention of big clubs. If I'm Benji, I wake up tomorrow in Wales, I'm training with my team-mates at Swansea, I'm not the happiest footballer in the world or the happiest guy in the world, it means that I do not understand anything.
"Swansea to me is not a big club, but it's a good club. Montpellier is a great club.
"I am surprised that there are not ten major clubs that are vying for him because he has the qualities to be.
"I see Stambouli (as a 15m Euro player). This is not the condition, it is the act of watching what he does. When I see the clubs interested in (Lyon player Maxime) Gonalons, and when I see the clubs interested in Stambouli, I say maybe I see Stambouli bigger than he is.
"I'm not trying to advertise Stambouli to sell him, I'd like to keep him and he is sold in a year, better selling to a bigger club, with financial conditions also the double or triple of what we are trying to propose."